The State of the Meetings & Events Industry with Annette Gregg – Inside Events Podcast EP4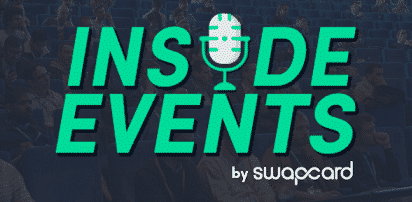 Inside Events Podcast, hosted by Megan Powers; Episode #3 – "The State of the Meetings & Events Industry with a Key Leader," with guests Christy Lamagna & Annette Gregg.
In our first half our host Megan Powers, from Powers of Marketing, discussed news with Christy Lamagna. Some big news was announced during IMEX America, including Event Manager Blog being acquired by Skift, and Annette Gregg (guest for the show) having started in a new position at MPI Global as Senior VP of Experience that week. MeetingsNet came out with a great article on how we can use neuroscience-based tips to improve your attendees learning, which tied into a session Megan attended on Smart Monday at IMEX.
In the second half our guest is Annette Gregg, Senior Vice President of Experience with Meeting Professionals International. Her many years of experience designing events, and educating event professionals positioned her perfectly for this position with MPI. Annette joined Megan and Christy onsite at IMEX in talking about Annette's transition from being Chair-Elect (volunteer) to being staff now. We also talk through the state of the industry, the role technology plays in these experiences we create, and about the priority being placed on "women in events."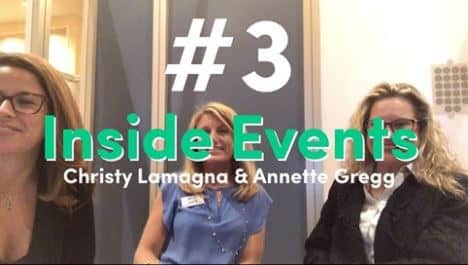 GUESTS
Christy Lamagna, CMP, CMM, CTSM
CEO and Master Strategist at Strategic Meetings & Events AND Master Life Strategist at Life Lived Strategically
Christy is a professional speaker, writer, coach and proud owner of Strategic Meetings & Events. Her team produces goal driven, event investments that support sales cycles and bring marketing messages to life. She has devoted three decades of her life to creating, refining and executing strategic plans. After millions of miles flown, event dollars implemented and audiences engaged, she realized what she does for events applies to life.
As a life strategist, she shares the principles in her best-selling book "The Strategic Planning Guide for Event Professionals" and adapted it to help people and organizations achieve success beyond their expectations.
Annette Gregg, CMM, MBA
Newly hired SVP of Experience, overseeing Events & Education for MPI global
The mission of all that she does – the value that underpins her every interaction, whether it be leading a team, training or speaking.
"Helping People Live More Authentic, Inspired, and Successful Lives"
Her background includes executive marketing, sales and event operations positions for corporations, associations and non-profits, having worked for several different kinds of organizations both in the meetings & events space and out. She teaches at SDSU and presents keynotes and seminars globally on a wide range of topics from diversity programs, to contract negotiation, to personal development. And she is especially driven to help elevate women in the workplace.