Overcoming Resistance & Achieving Goals – Unmasking Your Truth By Christy Lamagna CMP, CMM, CTSM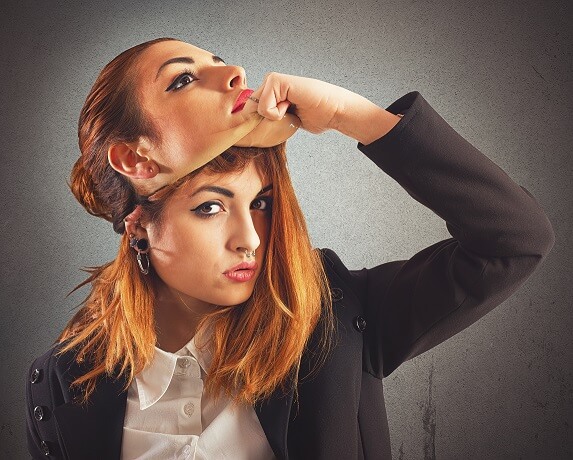 In January I committed to making 2019's columns about YOU. From lifelong learning and goal setting to finding a support team and being accountable, we've covered a lot of ground. With the year 80% completed, how are you feeling in the present moment?
With October comes Halloween, a day devoted to eating too much candy and donning costumes, both of which we associate with children. I'd like to speculate that an overwhelming number of adults wear costumes and masks every day. (And I'll speak for myself on eating chocolate year-round.)
How often do you find yourself doing something you don't want to do and resenting the task after you agree to do it? (If you prefer not to put the chocolate down to raise your hand, that's okay.) Many of us take on projects which make us indispensable, but in doing so we are detriments to ourselves. How can helping others be a bad thing? Great question. It's also a sign of resistance, which is at the root of the problem.
We all too often mix up resistance and a lack of direction with being helpful, selfless and kind. Not sure what resistance is? Steven Pressfield wrote The War of Art which details it better than I can, but in a nutshell, it's anything that comes between you and your goal. It's insidious and it's sneaky. It masquerades as a host of things we ordinarily believe are out of our control or are noble ways to spend our time. (Illness, huge acts of selflessness and circumstances we deem beyond our control that unavoidably throw us off track.)
When we have a crystal clear, unshakeable goal to which we are committed, mind, body and soul, nothing gets in the way. Think about a parent's love. No matter what, their child is the priority. Even if you don't have children, you've potentially felt something similar in your relationship with a parent or parental figure.
How many things in your life have a bond that unbreakable? Half as strong even? For most of us our days start with "goals" to be completed and we cross as much off the To Do lists as we can, getting sidetracked, distracted and diverted along the way. Who needs something done immediately, who asked you to go to lunch to vent about a problem, who called in sick, leaving you to take on extra work…etc.?
All those things are forms of resistance which means goals aren't being met. A significant part of the challenge is most of us don't have an iron clad commitment with ourselves about what we are going to accomplish. Day-to-day tasks get confused with goals (they're not) and those tasks often get sidetracked by aforementioned distractions, the doing of which get us labeled as generous, selfless, life savers and even heroes.  For some it's the exact opposite; there is no thanks or recognition, which fills a need to be a victim.
It's easy to put off setting or achieving your own priorities when the outward reward is so powerful. Layer that with an inability to tell people you cannot help because you dread disappointing them, and you have a trifecta of validation for not being on track. It's simple. Tell them what your goal is and explain that you need to focus on it right now to make it happen.  As a people-pleaser, I am sure your next thought would be "What if they get upset with me?"  I'll ask you, if somebody doesn't care about you achieving your dream, why on earth would you want to invest in theirs?
Step one is taking off your mask and looking at yourself, your life, your happiness, unhappiness, dreams, disappointments and deepest wants. Live in that moment and commit to being part of your purpose. If you aren't determined to use your time to achieve your goals, there's an endless supply of people who will use it for you to achieve theirs.
Want more info on goal setting, accountability and overcoming resistance? Contact Christy.