WHAT WE DO – MASTERMIND YOUR CORPORATE MEETINGS MANAGEMENT
HOME >> WHAT WE DO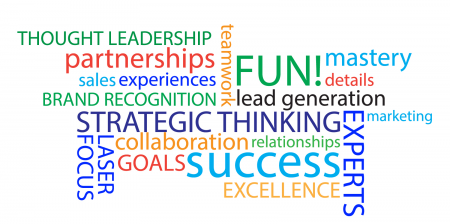 Our International Areas Of Expertise Include:
Professional Corporate Meeting & Event Strategists
Many plan. Few are experts. Our team has spent decades perfecting our craft, earning global recognition and accolades. The SME Team has earned the highest certifications in the meeting, event and tradeshow industry; not because anyone asked us to, but because nothing except excellence meets our standards.
Our certifications include:
Certified Meeting Professional (CMP)
Certification in Meeting Management (CMM)
Certified Tradeshow Marketer (CTSM)


*Global certification in meeting management is designed for meeting planners and suppliers with 10 or more years of experience that want to be recognized as strategic contributors to the bottom-line of their organizations.
Full-Service Strategic Event Planning That Achieves Your Goals
Are your events helping drive business and shaping behavior?
What if we told you we had a tool that would shorten your organization's sales cycle, accelerate sales and influence what people thought, said and did? What if that tool was LESS expensive than methods you are already employing?
Hosting a meeting can be a costly and intensely time-consuming proposition. Organizing and producing corporate meetings.  The Strategic Meetings & Events team of master strategists, cost-effectively executes world-class programs that are not only supportive of your business strategy, but ultimately turn your event budget into a business investment.
With SME at the helm, your global events will support and accelerate your business strategy, motivate your audience and create action-inspiring experiences designed to deliver returns by realizing your distinctive goals.
How We Do It:
We add value to every event we produce through our industry experience, partnerships and expertise.  Our negotiation acumen has saved clients hundreds of thousands of dollars – one client saved over $500,000 in one contract alone.  We partner with the most ethical and professional of vendors, leveraging our total client spend across our global network of hotels, venues, production companies, designers, and more to imbue our clients' programs with economies of scale and a caliber of professionalism beyond what they could achieve alone.
Holistic Approach To Communication:
We view global events as a part of an ongoing process, as opposed to an annual occurrence. We create a continuous communication plan that will engage attendees, build relationships, collect relevant data and ultimately shape conference content. That means the audience will respond to your messaging and shifts in behavior will begin. If you want results, you have to inspire the change you want to see.
The process continues after the event when impressions and attendee attitudes are collected, and conference based learning is assessed. From there, key points continue to be communicated, actions measured and strategies to shape the following year's messaging. The result is an alignment of your corporate meetings and your business strategy.
The Bottom Line: Mastermind Your Corporate Meetings Management
Clients who partner with us are able to transform their global events from expenditures into returns. Our strategic vision and expertise translates into dollars saved, and quantifiable results. With SME's strategic planning formula, your corporate meetings deliver, year-round.
Our Expertise Has Been Recognized By: