How Do Events Fit in Corporate Marketing? Eight Intriguing Women in Event Tech Share Insights By Tom Pick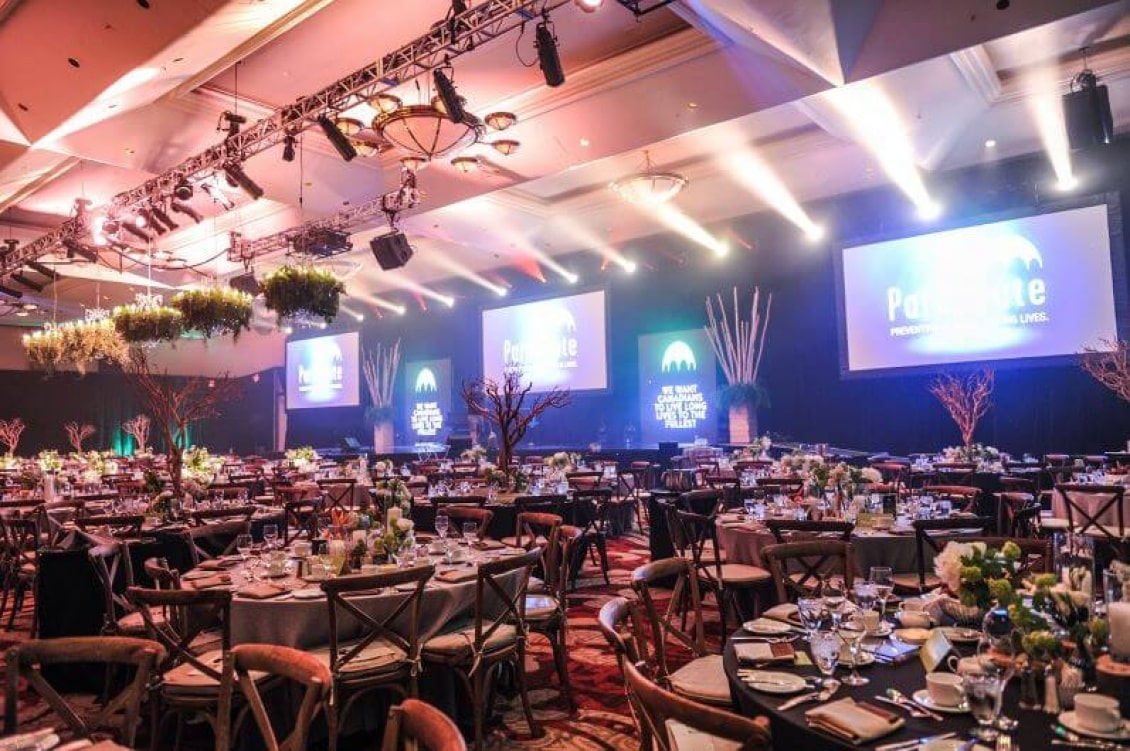 Live events are a vital channel for both consumer and B2B marketers. Yet many companies aren't fully capitalizing on their strategic value, according to several event planning experts.
Events are often the single biggest line item in corporate marketing budgets, with most organizations allocating between 20 percent and 50 percent of their total marketing spend on events. The events team typically accounts for about 25 percent of total marketing staff. And nearly two-thirds of companies plan to increase their events budget in the coming year.
But while corporate marketing leaders see value in events, many still aren't managing their teams in an optimal way. When asked the question:
How do you think event planning is viewed within the overall operations of corporate marketing departments? Is it seen as mission critical? If not, why?
Eight event professionals provided a variety of answers—but echoed three common themes:
Strategy Beats Silos
Event planning teams too often work in a "silo" apart from digital or other marketing teams, with their work viewed as operational and tactical.
By instead treating events strategically, and integrating live events with other offline and online marketing efforts, companies have the opportunity to present a clearer brand message and maximize the impact of overall marketing investment.
Industry Education is Crucial
Event planners as an industry have traditionally done "a crappy job" (to quote Stephanie Selesnick) of demonstrating the mission-critical nature of live events.
However, Carly Silberstein and Shirley Craven point out that new educational initiatives and strategic meetings management programs (along with books like Christy Lamagna's Strategic Planning Guide for Event Professionals), plus the increasing ability to capture valuable data from events and integrate it into corporate marketing platforms, are helpful in getting corporate marketing executives to see the bigger picture of event value.
Events Aren't the Place to be Cheap
While every marketer feels pressure to spend scarce marketing dollars carefully and wisely, events aren't the place to cut corners. Corey Fennessy notes that "face to face events are a HUGE marketing opportunity," and Kahshanna Evans adds " successful marketing departments highly value any and all activity that helps to grow the brand by strengthening its brand story."
Clients and prospects will notice (in a positive way) those extra touches that make the event experience special—and often these are more about staff training than necessarily spending a lot more money. But they will also notice (in a not-so-positive way) if you skimped on budgets for food, WiFi, the sound system, or—worse, potentially much worse—event security.
Here are the complete responses from these eight intriguing women.
Carly Silberstein, CEO, Redstone Agency:
I don't think event planning is seen as mission critical, but I believe that it is. Initiatives such as Meetings Mean Business are integral to supporting the meetings and events industry to educate the public, government, and corporations of the value (financial, social, etc.) of meetings and events.
Dahlia El Gazzar, Tech Evangelist /DAHLIA+ Agency:
Consider events as an important product of the organization. That said, it's mission critical to take a holistic look at all your "products" that compete for your stakeholders' attention, whether events, online content, blog posts, all of it. It's critical for marketing to encompass a strategy and plan to engage all stakeholders across all products and cross-promote them.
The mission critical part is for the marketing department to smartly personalize the offer, the content, the experience. Think Netflix: serve up the product, experience, and content that matches your target audience.
Corey Fennessy, Creative Director, DAHLIA + Agency:
This definitely depends on each organization, with the majority being more siloed than they should be. Marketing departments for the entire organization should be very invested and involved with event planning and operations because face to face events are a HUGE marketing opportunity. A bad event could break an organization's reputation just as easy as a successful one could be a gigantic boost.
Marketing departments are concerned with customer service, user experience, and revenue; face to face events are key for all of those! Their priorities may be different based on the goals set by their departments, but this is a critical shift that needs to be made internally.
Kahshanna Evans, Founder, Kissing Lions Public Relations:
Based on my experience seasoned, successful marketing departments highly value any and all activity that helps to grow the brand by strengthening its brand story to reach its goals.
I don't think events overall are always seen as mission critical unless it's a fundraiser or annual launch. Marketers may well be creative and appreciate creativity and events but may well have limited support or resources. One setback companies need to consider is the overall budget and resources they approve in order for marketers to steer the brand narrative by including events.
One person seeing the vision among a flock of well-meaning corporate sleep sheep isn't going to move the needle forward; entire ecosystems that embrace all of its nuances and unique, strategic initiatives through online and offline events as mission-critical will.
Stephanie Selesnick, President, International Trade Information, Inc.:
Not critical. If the marketers have a college/university degree they are sorely lacking in the value of f2f, b2b marketing. We as an industry do a crappy job of that—consistently.
Shirley Craven, SMMP Consultant and Managing Director, Curvebox Ltd.:
In the past, event planning has been seen as incidental; but with the introduction of strategic meetings management programs, and the visibility these provide into the metrics of attendee management (in harmony with the onsite data gathered), companies have a better "big picture" of events from both an operational and an experiential viewpoint.
Pauline Kwasniak, Founder, TurnedSee & Hotels4Meetings:
In the digital age, corporate marketers understand that face-to-face events are crucial. Companies and organizations are actually planning more business events, so we are experiencing an overall industry growth. However, they are also introducing budget cuts. This means that now more than ever, special offers and flexibility from the suppliers will become a major decisive factor.
Many brands and companies are hosting free meetups or so-called community-building events. Just a few years ago, events were being organized either as sales kick-off events or to thank the existing clients. Now organizations are throwing multiple smaller events, in order to build and engage a community of professionals in their particular industry.
Donella Muzik, Director, International Marketing and Outreach, AVIXA:
I think that event planning often gets relegated to a transactional or operational function. And sometimes marketing executives view it as "simply" the operational part of a larger vision (which is the mission critical part).
I've thought for a long time that event teams and event leaders should be viewed as the producer-magicians behind events, and that they should be an equal part of the strategy team when promotional/experiential vehicles for mission critical initiatives are conceived.
Conclusion
Live events remain a large component of corporate marketing activities, typically accounting for anywhere from a quarter to half of total marketing budgets and headcount.
But today's event technology is blurring the old lines between offline and online marketing tactics. Corporate events are now a significant channel for content marketing, and opportunities to large amounts of valuable data to feed back into CRM and marketing automation systems.
As such, agree these eight experts, corporate event planning needs to be viewed strategically, integrated into overall marketing activities, and adequately funded to support branding and customer experience objectives.