PICK A PEPPER: SHISHITO PEPPERS WITH A SOY CARAMEL SAUCE
HOME >> TASTEBUZZ
Taste Buzz Archive
Click to visit Taste Buzz Archive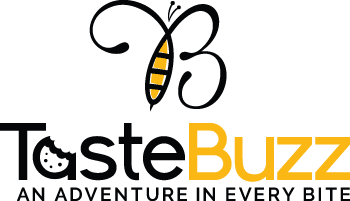 Celebrity Chef Beau MacMillan hosted our VIP group for an unforgettable behind the scenes culinary experience. These Shishito peppers were one of the dishes he created in his Elements at Camelback, Arizona kitchen. As a side dish or an appetizer, they are a crowd pleaser!
Shishito Pepper With Soy Caramel Sauce
INGREDIENTS
1 C Shishito Peppers – Charred Under The Broiler
¼ C Soy Sauce
¼ C Mirin
¼ C Water
2 Tbsp. Rice Wine Vinegar
½ Tbsp. Brown Sugar
2 Cloves Garlic, Peeled and Chopped
1 Tsp. Ginger, Peeled and Chopped
As Needed, Cornstarch
½ C Heavy Cream
Sesame Seeds, For Garnish
INSTRUCTIONS:
Combine all ingredients except cornstarch and heavy cream in a small saucepan. Bring to a boil, lower heat and simmer 5 minutes.
Dissolve cornstarch in a little cold water and use as needed to thicken the sauce; strain.
Reduce heavy cream to half and combine with strained sauce.
Pour over charred Shishito Peppers. (See Strategic Tip)
Top with sesame seeds.