OVERNIGHT COCONUT FRENCH TOAST
HOME >> TASTEBUZZ
Taste Buzz Archive
Click to visit Taste Buzz Archive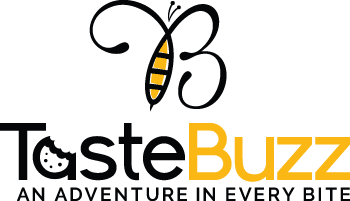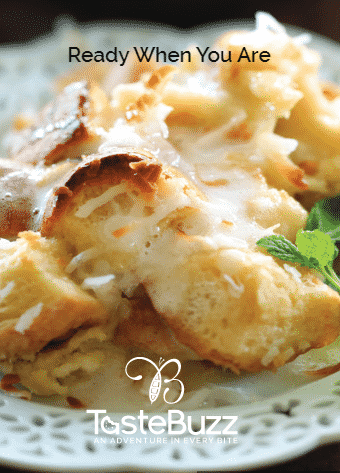 Chimney Hill Estates, a Pennsylvania B&B introduced the team to this warm bundle of YUMMM. Finding out it was as easy to make as it was delicious was a bonus. This scrumptious dish is perfect for a brunch or anytime you want to start the day with indulgence.
Overnight Coconut French Toast
INGREDIENTS
1 Loaf French Bread, Cut Into 1-inch Cubes
8 Eggs
1 (15 oz.) Can Coco Lopez (Coconut Cream)
1½ C Milk
1 C Shredded Coconut
Spray a 9 x 13-inch baking dish with cooking spray and fill with bread cubes.
In a large bowl, beat eggs, Coco Lopez and milk together until well mixed.
Pour egg mixture over bread cubes and press down with your hand to coat with egg mixture.
Cover baking dish with cling wrap and place in fridge overnight.
In the morning remove casserole from the fridge and bring to room temperature.
Preheat oven to 350 degrees F.
Sprinkle coconut over the top of the casserole.
Bake uncovered 30-35 minutes.
Serve with coconut buttermilk syrup & enjoy.