PEANUT BUTTER S'MORES COOKIE CUPS
HOME >> TASTEBUZZ
Taste Buzz Archive
Click to visit Taste Buzz Archive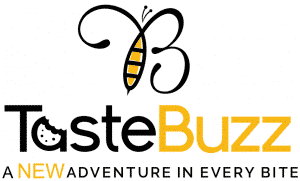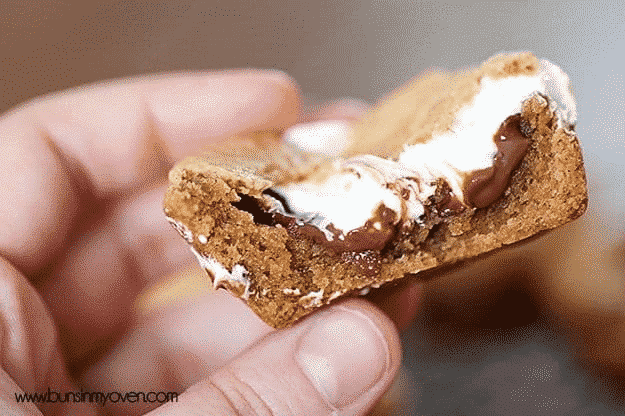 Fire up the grill and get the campfires blazing. It's BBQ season!  After the hot dogs and steak are eaten and you're looking for something sweet to end the evening, why not opt for the s'mores?
These delicious, gooey sweet treats have become a quintessential staple in campgrounds and at family gatherings across America.  We've taken this timeless treat and layered in an unexpected flavor twist with our Peanut Butter S'mores Cookie Cup recipe. And not to worry if you get addicted to these yummy bundles of goodness. No grill is required, so you can enjoy them all year long?
Peanut Butter S'mores Cookie Cups
INGREDIENTS
1 Stick butter
1/2 Cup peanut butter
3/4 Cup brown sugar
1/4 Cup white sugar
1 Egg
1/2 Teaspoon vanilla
2 Tablespoons milk
1 3/4 Cups flour
1 Teaspoon baking soda
1/2 Teaspoon salt
1/2 Cup marshmallow fluff
1/2 Cup Nutella
INSTRUCTIONS
Preheat oven to 375 degrees. Spray a standard sized muffin tin with cooking spray.
In the bowl of a stand mixer, cream together the butter, peanut butter, and sugars until light and fluffy. Beat in the egg. Stir in the milk and vanilla.
In a medium bowl, combine the flour, baking soda, and salt. Gradually add to the creamed mixture and beat until well combined.
Place around two teaspoonfuls of dough into the bottom of each muffin tin and use your fingers to press it in a bit to cover the bottom of each muffin well.
Drop a teaspoon of marshmallow fluff and Nutella in the center of each.
Roll a teaspoonful of dough into a ball and smash it flat and place it over the top of the fluff and Nutella. Repeat to cover each cookie.
Bake for 12-14 minutes or until golden brown. Cool completely before removing from the muffin tin.