Improving Your Behavior: March on Successfully By Christy Lamagna CMP, CMM, CTSM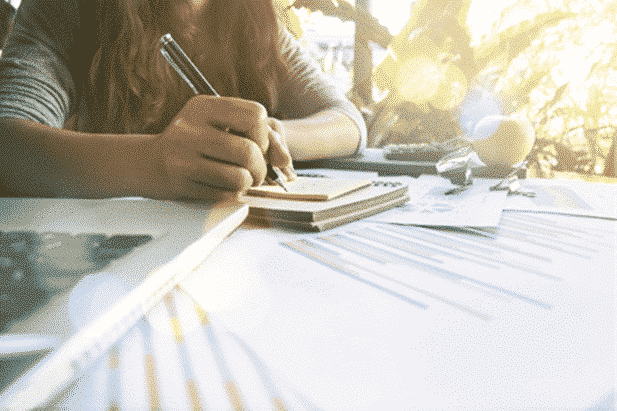 Throughout 2019 this space is dedicated to strategically aligning yourself to your goals and creating a plan to achieve them. Your life goals can be attained the same way strategic events are achieved; by following this five-step strategic plan. And when you think about it, it makes perfect sense, because isn't life the ultimate event?
January focused on stretching beyond comfort zones, getting out of our own way, being willing to take risks and do the work required to accomplish it. February was about visualizing what you imagine when you think to the future and picture your 'successful' you and explored things you could do now to step into that role.
How is your progress thus far? If you're seeing this column for the first time, do not let yourself off the hook imagining you are too late to participate. Any moment you choose to make changes for the better is the perfect time to start.
As detailed in February, once you picture what you look like after having achieved your goal it's easier to stick to a plan as your vision of success is crystalizing. Knowing what 'future' you looks like is a beginning. The next step is focusing on the behavior the future you exhibits. It's essential that you don't just look the part, but that you evolve into the enhanced version of you with sincerity and grace.
Here's one way to do that: think of the people you most admire. What qualities do those people possess? Make a list of their best attributes. The more people you think of the better. After you're done, look at the list and see if you can spot a pattern. Now think of people you do not hold in high regard and list their undesirable qualities. It is likely those traits are the opposite of the behaviors and characteristics of the people you admire.
Now make a list of words you would use to describe yourself. Dive deep. Make sure you list the bad stuff along with the good. Perhaps you're a compassionate, loyal friend and hard worker but you procrastinate and are impatient. Whatever the list, make it and be thorough.
When you're done, identify what traits you have in common with those you admire, those you share with those who you don't like and a third list of the positive traits you admire in others, but you are missing. That's where to focus. No one is perfect, so while you want to work on minimizing your shortcomings, don't obsess over them. As you strive to take on new, positive traits the less desirable parts of your personality will naturally regress.
Do a mental check-up every three months to see how your lists are evolving. You may find that there are new traits being added to the list of things you admire in others. The more aware we are and the more we grow, the more our perspective shifts. You may not initially list 'financially savvy' in your first list of admirable traits but a few months into your development process you many now recognize that as a skill you admire and want to develop.
You'll likely find that you have a higher bar for traits you'd like to change as well; the more developed you become, the less tolerance you will have for habits or behaviors you once found acceptable or rarely thought about.
Those who are further along in aspects of their development all serve as three-dimensional role models and reminders of where you're headed. Observe how people react under pressure, how compliments are handled, how those people make you feel and how other people respond to them. Model your behavior on the examples around you each day.
Next month we're going to dive into how people see you, react to you and would describe you — which makes now the perfect time to get to work enhancing and emulating the strengths you admire, and curtailing those things of which you are least proud.
Time marches on with or without you, so why not make sure you're at minimum keeping up and ideally are one step ahead? Want to share your journey? Find me on Twitter @SMEChristy or email me with your story at christy@strategic.events.
Until next time, remember, it's always the perfect time to get strategic!