HOT CARAMEL-POPCORN BOURBON APPLE CIDER RECIPE
HOME >> TASTEBUZZ
Taste Buzz Archive
Click to visit Taste Buzz Archive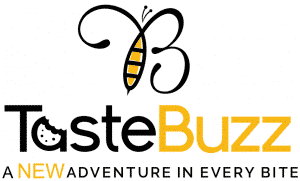 We have to give credit to Maggie Hoffman for coming up with a comforting cocktail that uses a few of our favorite seasonal treats, caramel popcorn, apple cider and bourbon for a cocktail that will take away the chill of Fall. We dare you to not like this one!
Hot Caramel-Popcorn Bourbon Apple Cider Recipe
INGREDIENTS
For the Caramel Popcorn–Infused Bourbon:
1 Cup caramel popcorn (1 ounce; 30g)
1 Cup (240ml) bourbon
For Each Drink:
2 1/2 Ounces (75ml) hot apple cider
2 Ounces (60ml) Caramel Popcorn–Infused Bourbon
1 Small pat butter
INSTRUCTIONS
To Make the Caramel Popcorn–Infused Bourbon: Warm bourbon and caramel popcorn in a small saucepan over very low heat (you don't want it to boil away), stirring frequently, for 15 minutes.
Strain through a fine-mesh strainer and discard popcorn. Infused bourbon can be kept in the fridge up to one week.
For Each Drink, Microwave Method: Pour the cider into serving mug and warm until desired temperature, about 25-45 seconds, depending on the strength of your microwave.
Add Caramel Popcorn–Infused Bourbon and stir. Top with a pat of butter and serve immediately.
Stovetop Method: In a small saucepan, warm cider over low heat, five to 10 minutes.
Preheat serving mug by filling with boiling water, then discard water.
Add hot cider and Caramel Popcorn-Infused Bourbon to mug and stir.
Top with a pat of butter and serve immediately.