THE BEST HEALTHY CHILI RECIPE
HOME >> TASTEBUZZ
Taste Buzz Archive
Click to visit Taste Buzz Archive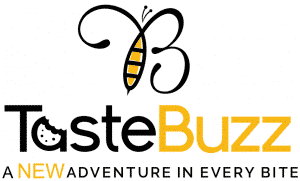 There is nothing better than a delicious bowl of chili, and it's perfect for your next party or get-together. This adapted recipe is the best healthy chili recipe ever made. The addition of the tart cherries adds in a bit of sweetness and makes this chili even heartier. It is full of antioxidants, vitamins and minerals. Substitute dried cranberries if you can't find dried tart cherries. This recipe is perfect for those looking to live a healthy lifestyle.
The Best Healthy Chili Recipe
INGREDIENTS
1 Pound ground chicken
1 16 Ounce can organic black beans undrained
1 roasted red pepper cut into quarter inch cubes
2 Tablespoon olive oil
3 cloves fresh garlic chopped
1/4 Cup dried tart cherries chopped
2 Cups lower sodium organic chicken broth divided
1 Cup scallions chopped, green tops included
1 Teaspoon cumin
1 Tablespoon chili powder
1 Teaspoon ground coriander
1 Teaspoon dried basil
1 Teaspoon mustard wet or dry, yellow or dijon
1 28 Ounce can crushed fire roasted tomatoes
1/4 Cup fresh cilantro chopped
INSTRUCTIONS
Heat 1 cup of broth. Place chopped cherries in a bowl and add hot broth. Set aside.
Heat olive oil in a large skillet or saucepan over medium heat. Add onion and sauté till onions are soft and translucent – about 4-5 min.
Add garlic and cook 1 min. Add turkey and cook till no longer pink.
Add roasted red pepper, chili powder, cumin, coriander, mustard and basil. Cook over med/hi stirring occasionally for 2 minutes.
Add tomatoes and remaining chicken broth. Then simmer uncovered 10-12 minutes to reduce liquid.
Stir in beans, cilantro, and cherries in broth. Heat thoroughly.
Garnish with avocado and red onion.
Servings: 8 Prep Time: 15 minutes