The Top Event Technology Trends for 2019 — According to 27 Event Experts By Tom Pick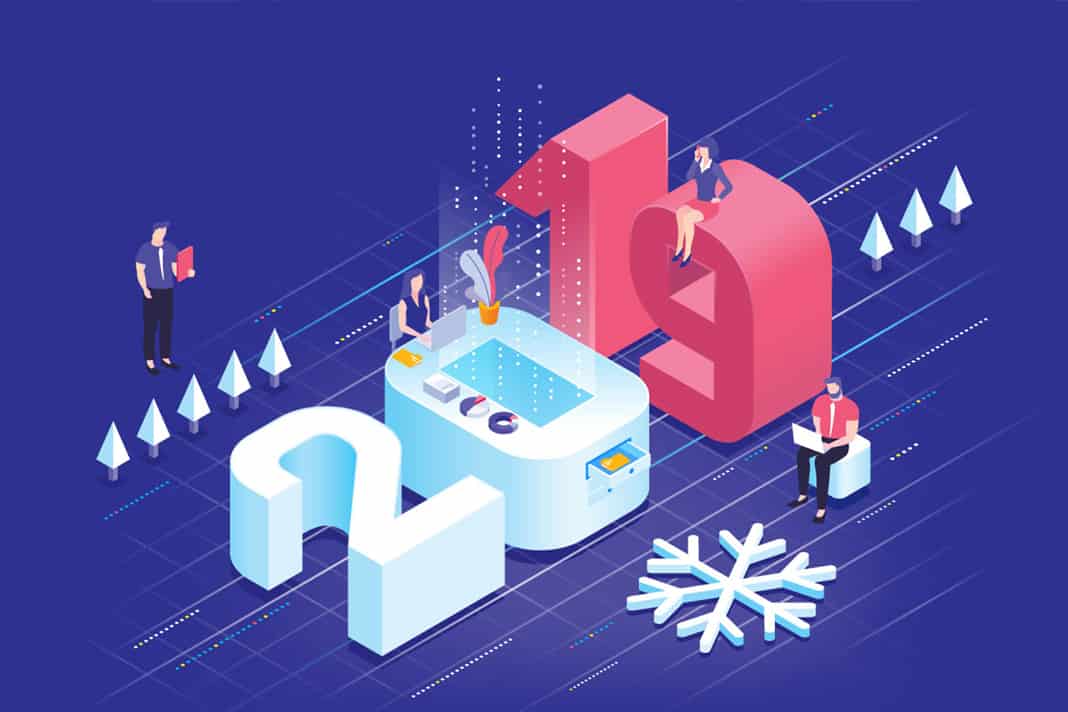 When you ask more than two dozen top events industry professionals for their insights on technology trends, the answers (no surprise) are fascinating.
At the highest level, what comes through from the responses is the unique, at times even uneasy, the relationship of technology to live events, in comparison to other forms of communication. Most modern methods of conversation—email, phone calls, texting, video conferencing—rely on digital technology. It's at their core.
But live events are all about direct face-to-face interaction. If you and I are across the world from each other, we need technology in order to communicate. But if we're across a table from each other, we don't need technology; it may even interfere (e.g., looking down at your phone instead of looking the other person in the eye).
And yet technology is indispensable for modern event management, from registration to sound and lighting, digital displays, interactive games, security, data collection, social media engagement, and collecting attendee feedback.
As Christy Lamagma brilliantly phrases this below, "Technology can be a powerful tool to streamline processes (and) automate tasks…(but) what it can't do is replace the face to face experience that is unique to events and that is integral to building relationships."
The result, as detailed below, is a series of quandaries. Event professionals are simultaneously excited by and sceptical of leading-edge technologies. They want to offer immersive new experiences without losing the humanity that gives live events their power. They want to collect data to deliver personalised experiences while respecting the privacy of attendees.
These 27 experts told us, among other things, that augmented and virtual reality (AR and VR), as well as artificial intelligence (AI), are emerging trends—though some scepticism remains. That some of the best technologies simply blend into the background. That collecting valuable event data, integrating it with other sources, and using the data to deliver high-value, personalised event experiences is critical.
When asked the question: "What do you see as the biggest trend(s) in events this year, particularly in relation to event technology?" Here's what the experts said.
"Buzzword Tech" — AR, VR, AI, and Blockchain Are Hot…
Fully half of these experts cited emerging technologies in some context. These are already finding their way onto show floors and into event meeting spaces, though these experts generally agree that current applications are just scratching the surface of what's possible.
"Augmented reality (AR) and chatbots with artificial intelligence (AI) will enhance the attendee experience. Google Indoor Maps and newer products using beacon technology can provide conference attendees with a sort of 'indoor GPS' system to find their way around large event venues…AR technology that superimposes a computer-generated image on a user's view of the real world…will soon be added to the arsenal of indoor positioning methods…
As for AI-powered chatbots, the explosion of voice-activated systems such as Amazon's Alexa and Google Home attest to the rapidly increasing capabilities of these systems. However, the voice interface does not work well in crowded environments such as a meeting room or a tradeshow…(so) text-based systems are starting to emerge as an excellent chatbot alternative." — Corbin Ball, Founder at Corbin Ball & Co.
Among the biggest trends in event tech this year are "AI, AR, VR" and cloud-based platforms. — Rachel Wimberly, President at Tarsus Media
"Technology is changing the length of general sessions, how content is formatted and presented, how people process information and what they expect/need to remain engaged. AI and VR are on their way to the events world and, in my opinion, will transform tradeshow floors in particular." — Christy Lamagna, CEO of Strategic Meetings & Events
"The biggest topics of discussion are augmented, virtual and mixed reality; proximity technologies; artificial intelligence, data analysis, and blockchain technologies. Of that list, I've observed that wearable beacons and other proximity-based technologies, as well as artificial intelligence, are getting the most traction from planners looking to try something new." — Michelle Bruno, President at Bruno Group Signature Services and Publisher of Event Tech Brief
The biggest event tech trend is"augmented reality. I suspect that in the coming years, it will usurp virtual reality because it offers most of the benefits while sidestepping some of VR's drawbacks. The technology is also ready-made for any company that makes ingredient products or the invisible technology that allows our gadgets and gizmos to function.
At an auto show, for instance, AR allows visitors to see inside a vehicle and take note of all the unique benefits that are otherwise invisible to the naked eye. And unlike VR, you don't have to completely shut out your actual reality in order to participate, which I think makes it more user-friendly in an exhibit and event context."—Travis Stanton, Editor of EXHIBITOR Magazine
Though interesting, event chatbots feel "a little like an iteration on mobile app technology, just instead of looking things up on the app, we're asking a chatbot. I've already heard of some planners considering ditching the mobile app entirely and going 'all in' on chatbots, so that's an interesting trend to watch." — Brandt Krueger, freelance technical and audiovisual consultant
"Clients are wanting to stand out more than ever before. Augmented reality (and) virtual reality are popular technology tools." — Annette Naif, Event Producer and Founder at Naif Productions
"One trend I think is a huge is AI. There are companies enabling people to provide on-site support for the technologies being implemented at events and to have basic questions answered through AI chatbots. It's a great trend because it allows people to get the information they need without requiring a human until they reach an escalation point, and it's immediate.
There are other types of AI like x.ai which helps people schedule meetings better; it's more efficient than the typical multiple rounds of group email messages to find a time when several people can meet. Instead, you send x.ai out and it queries all of those people and tells you the best time to schedule a meeting. So there are lots of different ways AI can be instituted and I think it's a progressive and positive trend." — Tara Thomas, Co-Founder & CMO at The Meeting Pool
"Photo booths are huge since they allow brands to reach people outside of the event when people share their branded images socially. VR is also huge. We've been a part of at least 10 activations in the last year that have had a VR component."—Serena Holmes, President & CEO at Tigris Events
The biggest trend is "definitely the adoption of more AI-enabled platforms, from chatbots to personalisation algorithms. This technology is only going to become more ubiquitous in the next few years to the point where it will be an expectation that AI should be powering a lot more of the functions we perform at work and in our personal lives when using the Internet or digital devices." — James Morgan, Founder at James Morgan Associates
…Or Maybe Not?
Although there is clearly a great deal of enthusiasm about these advanced technologies, some scepticism remains. Though they will certainly have an impact, they may be a bit over-hyped at this stage.
"I keep hearing (the next big trend is) going to be AR, but I haven't actually seen much being done with it yet." — Sue Pelletier, Editor of MeetingMentor Magazine
"VR/AR and Blockchain get all the press but I'm not seeing the rate of adoption with those as I am with influencer marketing." — Nick Borelli, President at Borelli Strategies
"The last couple of years have been 'building years' in my opinion, with no major 'Holy WOW!' breakthroughs. There's been some cool work being done with VR, but it's still very much out on the fringes." — Brandt Krueger, freelance technical and audiovisual consultant
Keep It Simple / Back to Basics
Also contrary to the hype over technologies like AR and AI, several experts suggested the focus has to keep on enhancing the live experience at events. Technology should support that focus, not supplant it. And it should be simple, making event organisers more productive rather than distracted by blogs, glitches, or confusing user interfaces.
"The biggest trend that I want to see is making tech trivial. It should solve problems and not be considered an actual discipline. It's part of the air and the sound and the light and everyday life."— David Adler, CEO and Founder at BizBash Media
"Technology can be a powerful tool to streamline processes, automate tasks, encourage networking, track attendee behaviour and provide real-time information. What it can't do is replace the face to face experience that is unique to events and that is integral to building relationships and trusted partnerships." — Christy Lamagna, CEO of Strategic Meetings & Events
"The biggest trend I am seeing from many clients is a back-to-basics approach to technology because they have eventtech fatigue. Planners are sick of trying to implement solutions that are super expensive and never fulfil their promises…this year (planners) are taking the time to fix what was broken…Going back and working on getting on-demand registration set up correctly, finally creating websites that are mobile responsive, paring back the event app so it has only the features that the conference or show needs. The trend is not looking forward but looking down at what is already there."—Keith Johnston, Managing Partner at i3 Events and Publisher of PlannerWire
"As I want to preach moving to more technology, (another) trend I've been seeing and talking about big time is a move back to basics. Continuing to layer on more technologies can make events kind of convoluted. So, for example, instead of looking at how to incorporate video, start with your event's messaging. Then build video content around that first." — Will Curran, Founder & Chief Event Einstein at Endless Events LLC
The biggest trend is "Mindfulness and intention, which planners are starting to use both to design experiences but also to make event technology decisions…Using technology for the sake of 'digitising' an event or being seen as 'with it' is starting to fall apart…Make the job it is doing the focus, not the technology itself." — Elizabeth Glau, Customer Success Manager at Sciensio
Interactive Activities and Games
One example of how technology can enhance and extend the live event experience for attendees is getting them involved, for both fun and learning. Attendees are no longer content to sit back and be lectured to; they want to take an active role in the knowledge transfer and outcomes.
"AR technology will open the door to gamification options (a Pokémon-like event scavenger hunt?) as well as interactive booths, signs, banners and displays." — Corbin Ball, Founder at Corbin Ball & Co.
"I see a focus on real-time collaborative technology tools, especially in the event cycle using them as on-ramp to the actual event and an off-ramp from the experience." — Jeff Hurt, Executive Vice President at Velvet Chainsaw Consulting
"Slowly but surely, the meeting industry is learning that the old lecture-saturated conference model is increasingly inferior to meeting designs that incorporate the active learning, connections, engagement, and outcomes that attendees actually want and need." — Adrian Segar, Founder at Conferences That Work
"Providing inclusive and interactive elements to all of the event. Letting the attendees become part of the event and determine some of the outcomes. The more people we can include in the event, the more ownership they take and the more likely this will be an event on their 'not to be missed' list of future events." — Tracy Fuller, President at InnovativEvents Inc.
"In event production, one of the most interesting comments came from Mike Dominguez, chief sales officer of MGM Resorts International…MGM just opened a new state-of-the-art esports arena at the Luxor Hotel in Las Vegas, and having looked closely into what may be the fastest growing type of event out there, Dominguez said many planners could learn from the production values of these live, head-to-head video gaming events. And that's to say nothing of their use of technology. Matches at top esports games can run hundreds of thousands of video streams simultaneously." — Leo Jakobson, Executive Editor of Incentive | Senior Editor of Successful Meetings
Data Integration (via Partnerships or Consolidation)
Several experts mentioned the preference of planners for tight data integration across systems. This can be achieved either through consolidation (though planners may want to tread cautiously with private-equity-owned firms, which as recent examples like IHeartMedia and Toys R Us show, can lead to instability) or through best-of-breed vendor partnerships.
"There is a big trend in terms of consolidation. More acquisitions, more IPOs, more mergers. That is great news for event tech providers as more capital is pouring in. (But) at the same time, it could mean higher barriers to entry, particularly for registration and event apps." — Julius Solaris, Editor at EventMB.com
"Event tech suppliers who's primary product is a mobile app will be disrupted by the 'catcher mitt' companies who deliver value throughout a major conference's life cycle." — Dave Lutz, Managing Director at Velvet Chainsaw Consulting
Among the biggest trends are "Consolidation and integration. Event organisers want to use systems that either does a lot of processes all in one platform or easily integrate with other technologies in order to keep everything in one place." — Adam Parry, Editor of Event Industry News and Director of Event Tech Live
"Cloud-based software will make an 'event tech deck' and integration easier, Powerful event technology platforms and advanced APIs are making it easier to share data between applications for functions like event registration, exhibitor and speaker management, audience polling/engagement, event logistics, and data analytics and marketing." — Corbin Ball, Founder at Corbin Ball & Co.
One of the biggest trends is "data analytics—also better integration between platforms. Show organisers do NOT want multiple sign-ins and they NEED good data to be able to be pulled in a uniform way from all their systems." — Rachel Wimberly, President at Tarsus Media
"Data collection continues to be huge, and I think we're still just scratching the surface in determining the best way to integrate it from various sources and make it useful." — Michael Shapiro, Senior Editor of Meetings & Conventions
"Integration is a big trend. For example, interactive trade show games capture lead data and push that data to a mobile app on your phone. Once there, booth staffers get a broad view of data that includes the lead data, any survey responses, game scores, detailed company profile (from a third-party service), LinkedIn profile and a social media photo.  For the booth staffer, this data paints a more complete picture of the contact than just getting their name and email address." — Samuel J. Smith, Managing Director at Interactive Meeting Technology LLC
Using Data to Personalise the Event Experience…
One key use of the data event organisers are collecting from those integrated applications is personalisation: delivering unique content and experiences to each attendee based on who they are and what (precisely, in real time) they are doing at the event.
"Interactive games are popular at the moment as well as tracking software for personalised experiences for their attendees. We've also seen advancement in technology with photo booths with FloatCams and smart mirror experiences." — Annette Naif, Event Producer and Founder at Naif Productions
"Artificial intelligence and big data are coming – gathering and harnessing what you know about attendees and what will interest them, and then using it to enhance the attendee experience. This isn't necessarily new, but I think it's being used far more effectively and frequently now than it has been in recent years."—Leo Jakobson, Executive Editor of Incentive | Senior Editor of Successful Meetings
Marissa Pick, who recently launched her own event marketing consulting practice, had one of the most detailed takes on this trend:
"As technology becomes more advanced, the personalized experience matters more to consumers into 2018 than anything else…Now that social media tools allow businesses to not only promote their event but also listen to attendees before, during, and after the event, those businesses can better understand what makes the difference for them between a fine event and a must-attend—which is priceless.
"As event technology and social media tools evolve, this will become more refined to help marketers listen, interact, and develop customised plans to help deliver a better product, onsite experience, and way to interact with customers. Personalisation also can help with long-term customer loyalty: if you're able to show your customers you know them, the relationships will grow. "
…While Addressing Privacy and Security Concerns
"I'm really fascinated in seeing how the international discussion of data privacy and protection will factor into the next-gen uses of data, the vast amount of info that's collected for location-tracking and matchmaking and networking purposes.
It can all be tremendously valuable and lead to great meeting experiences — but will all of that data collection and the subsequent use of it be properly disclosed to attendees? And will attendees continue to be cool with it now that data-privacy discussions have become more prominent? I think they will if suppliers and planners can deliver meaningful, memorable experiences in return." —Michael Shapiro, Senior Editor of Meetings & Conventions
"I see a move away from public to private. I believe this is driven by GDPR, Cambridge Analytica, and other privacy issues. In general, participants are much warier about sharing their data and sharing their experiences online. This has meant that many social media activations are not as popular as they once were. I welcome this and am actively looking for more engaging concepts that do not have any privacy concerns. I encourage content sharing within private messages and groups, despite this making it more difficult to track and measure success."— Miguel Neves, Founder at miguelseven.com
"A trend I've been talking about a lot on our webinars is the security aspect of technology. People are realising they need to be more proactive about this. We talk about security vulnerabilities people just aren't aware of, gaps they hadn't thought about, and they are mind blown. It's not just related to event apps, but about personal security email, passwords, how you surf the web, and how you interact with WiFi…As we add more technologies, people need to know how to protect themselves and know where their data is." — Will Curran, Founder & Chief Event Einstein at Endless Events LLC
Video and Livestreaming
Video is hot. You've likely seen statistics like how video is projected to account for 82% of all Internet traffic by 2022. Increasing mobile device and social media use is driving the popularity of video and live streaming in general as well as specifically within the realm of live events.
"Livestreaming, digital and hybrid events are getting a second wind as they gain steam in organisations' event offerings. Several years ago, they were at the top of the trends list and then almost disappeared. Now we are seeing their resurgence as more organisations understand that digital is here to stay and can be optimised for their customers." — Jeff Hurt, Executive Vice President at Velvet Chainsaw Consulting
"One of the biggest technology changes we're dealing with is the growth in video…People don't want to see a static PowerPoint anymore— they want amazing video content, cool transitions, intros, outros. They want to see it on their phones, in virtual reality, on the big screen. They want to see it combined with lighting. In the last couple of years, everyone wants video, and they want it now, and they want it to be amazing." — Will Curran, Founder & Chief Event Einstein at Endless Events LLC
"Evolution of content capture and amplification. Live-streaming and scheduled replays are continuing to evolve. Organisers are realising it's less about trying to monetise and more about growing one's brand and value to the profession." — Dave Lutz, Managing Director at Velvet Chainsaw Consulting
Automated Check In, Influencer Marketing, and Digital Displays
Finally, a few of our influencers mentioned multiple trends, including some interesting developments not captured above. These include technologies for faster check-in using facial recognition, event promotion through influencers, and new display devices.
"New methods for friction-free event check-in are developing. Automated check-in terminals are becoming standard at many events. For smaller events, guest list check-in apps replace cumbersome paper check-in spreadsheets with mobile devices and QR code scanning. Beacon technology is also working to streamline event check-in, slicing wait time down to just a few seconds. And facial recognition technologies are moving into event registration, making event check-in up to five times faster." — Corbin Ball, Founder at Corbin Ball & Co.
"I am excited about those startups that want to disrupt and fix big problems with events. Facial recognition is one, especially for addressing long lines and faster check in."—Julius Solaris, Editor at EventMB.com
Another big trend is "influencer marketing for events and the software that can facilitate conversions and analytics…Events need to sell tickets and competition continues to escalate. Influencers (especially the ones already closest to your event) help humanise and amplify your message and if you empower them with resources, the results are tangible." — Nick Borelli, President at Borelli Strategies
"I feel like we're on the cusp of a digital display revolution, though. As displays get thinner, bigger, lighter, and more flexible, we're going to see more and more interesting things being done with displays—as everything becomes capable of being 'skinned' in display material. I'm seeing glimmers of this in concerts and large productions, but the bulk of it is probably a couple years off yet."—Brandt Krueger, freelance technical and audiovisual consultant
When asked about the biggest trends for this year, these event experts had lots of interesting answers. But in general, these focused on three key themes:
Enhance the live experience: The best event technology enhances, rather than displacing or getting the way of, what makes events special: the live, face-to-face interaction. So, technologies like RFID badges and facial recognition that accelerate and remove friction in the check-in process are winners. AR will likely play a bigger role than VR. And AI can help answer simple questions, but should help attendees quickly find live help for more complex issues.
Balance personalisation with privacy: Personalising content and activities for each attendee makes them feel special and enhances the overall event experience. But organisers need to respect privacy as well when collecting the data necessary to personalise the experience. Clearly communicate to attendees what information is being collected about them and how it will be used. Be careful not to cross the line from creative to creepy.
Make it simple but powerful. Event planners are focused on producing a remarkable experience for guests and a return on investment for the organisation. They will embrace technologies that support those goals, but only if it is intuitive and thoughtfully designed. Organisers want to focus above all on people—not on how to use cryptic interfaces or make overly complex software work properly.
It will be fascinating to watch those ideas play out this year, and explore the emerging trends for 2020 yet to come.
Tom Pick is a digital marketing consultant who works with event management platform developer G2Planet to share the company's insights and knowledge with corporate event marketing professionals.