The Most Important Thing You Need to Do to Get Strategic This Summer By Christy Lamagna CMP, CMM, CTSM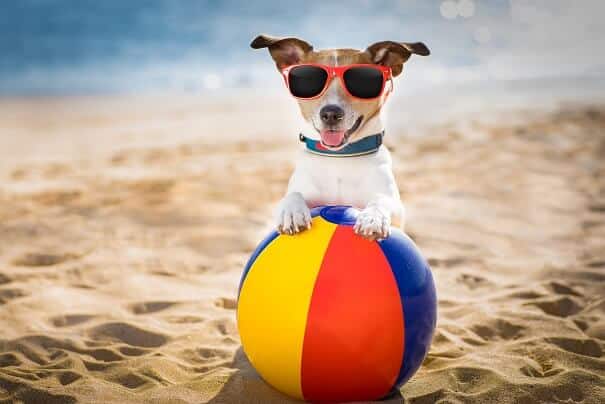 Magazine articles and websites are chock full of summer "must do" lists. From wearing the right sunscreen to checking bargain sites for inexpensive travel to the "it" shades in cosmetics, you could spend all this summer just reading about what you should do to make it perfect.
Not wanting to be left out, I too have a few "must do" suggestions including the most important thing you need to do to get strategic this summer. Mine won't cure frizzy hair on humid days or be a surefire styling tip to rock a fun summer dress, but I guarantee mine provides benefits that will last long after your summer tan has faded.
Summer is traditionally a time to slow down (although event planning never really slows that much). Vacations replace work travel and fewer planning meetings offer a chance to find the bottom of your desk, organize files and conquer the mountain of magazines and mail that have accumulated since the beginning of the year.
Chances are, buried somewhere in the pile of wrappers and receipts is a list that, when you wrote it, was urgent. Ironically most of the time we find those old "to do" lists, we'll see a host of things that we still haven't done, even if they're six months old. Whether that means they remain incomplete or they no longer need to be done is irrelevant. Old "to do" lists highlight our proclivity to fill our days with tasks that don't get us closer to our goals, so they never needed to be done.
We all know the difference between the words "busy" and "productive"; busy means having a great deal to do or being occupied. Productive is defined as achieving or producing a significant amount or a result. The difference is profound, yet as we describe our days it's telling that our fallback answer is "busy." Think about those to do lists that are months old and that still have items on them that have not been completed. Now look at what you did cross off the list. Were those tasks that kept you busy or productive?
Three tips for making a productive to do list for work or at home:
Will this task bring you closer to your goal?
Is this the right time to be adding this to your list? (Be realistic about expectations and bandwidth.)
Is this something only you can do, or can it be delegated?
We are so occupied with creating lists and tasks that we don't slow down long enough to assess if what we're doing is worth the time it takes to put it on a list, much less to do it. We approach events with the same mentality. Our timelines and meeting agendas are overflowing with tasks that keep us busy but that ultimately are not productive.
Events built on logistics are no different than our busy lists, or "to do" lists. They're an endless parade of tasks that have no goal at the end other than their completion. This is the root of almost EVERY problem you're currently facing in your job: Too much work and not enough time or help, feeling unappreciated, underpaid, marginalized, burned out; you name it, chances are the cause is logistically-focused events.
The solution? Strategic events. Strategic events are goal-centric. They are intended to further an organization's strategic goal which is likely based on an increase in profits or market share, a reduction in spend or turnover or to change/increase brand recognition and perception. Strategic events shorten sales cycles and bring marketing messages to life. Master strategists and event strategists perform critical functions that turn goals into reality and contribute to the organization's success. They are recognized as indispensable and enjoy the cache of being valued contributors.
The most important thing you need to do to get strategic this summer is focus on creating a work life centered around productivity and indispensability rather than being busy and subsequently unhappy. Sunburns heal on their own. Professional challenges only get worse until you decide to fix them.
Want some inspiration? Send me your summer must do list on Twitter at @SMEChristy.