PUMPKIN CARMEL CHEESECAKE STREUSEL BARS
HOME >> TASTEBUZZ
Taste Buzz Archive
Click to visit Taste Buzz Archive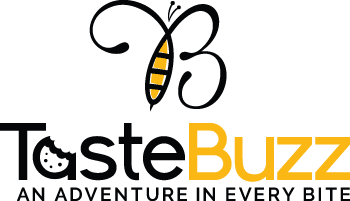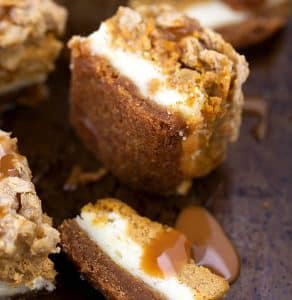 Our travels this time took to the internet where we began our search for a tasty recipe for using a fall favorite Pumpkin! We hit pay dirt when we happened upon these Pumpkin Carmel Cheesecake Streusel Bars. If you're a fan of pumpkin and can never turn down a piece of cheesecake, make sure to add these ingredients to your shopping list.
Pumpkin Carmel Cheese Cake Streusel Bars
INGREDIENTS
Crust
1 and 1/2 Cups (~10-11 Full Sheets) Cinnamon Graham Cracker Crumbs
1/4 Cup White Sugar
1 Tbsp Brown Sugar
6 Tbsp Butter Melted
Cheesecake
2 Packages (8 Ounces Each) Full Fat Cream Cheese at Room Temperature
1/2 Cup + 2 Tbsp White Sugar
1 Tsp Vanilla Extract
2 Large Eggs
1/2 Cup + 2 Tbsp Canned Pumpkin (Not Pumpkin Pie Filling and Not Entire Can)
1/2 Tsp Cinnamon
1 Tsp Pumpkin Pie Spice
Streusel and Topping
1/2 Cup Brown Sugar Packed
1/2 Cup White Flour
1/4 Cup Quick Cooking Oats
1/4 Tsp Cinnamon
1/4 Cup Butter Softened (Not Melted)
1 Tsp Vanilla Extract
Salted or Plain Caramel To Top Bars With
INSTRUCTIONS:
Preheat the oven to 350 degrees F. Line an 8 x 8 baking pan with parchment paper (leave an overhang to be able to pull out these bars easily) and set aside.
In a bowl, combine the crust ingredients and mix until a thick dough forms. Press evenly into the bottom of the 8 x 8 baking pan.
In another bowl, combine the cream cheese, (VERY important it is at room temperature for a smooth texture. Leave out for at least an hour before baking. Microwaving the cream cheese will give it a bumpy texture) sugar, and vanilla. Beat with hand mixers until completely smooth and creamy. Add in the eggs, one at a time, and beat until each is combined.
Remove 1 and 1/2 cups of this mixture and pour on top of the prepared crust.
Add the canned pumpkin, cinnamon, and pumpkin pie spice to the remaining cheesecake mixture and stir until completely combined.
Careful not to combine the two layers, pour the pumpkin layer on top of the plain cheesecake layer.
Streusel
In the same bowl you used for the crust, stir together the brown sugar, white flour, quick cooking oats, and cinnamon. Add in the butter and vanilla and mix together until well combined. Avoid melting the butter entirely as it makes the streusel too wet. Sprinkle this streusel topping evenly over the pumpkin cheesecake layer.
Place in the oven and bake for 50-55 minutes or until the cheesecake has set.