AUTHENTIC OLD WORLD SPANAKOPITA
HOME >> TASTEBUZZ
Taste Buzz Archive
Click to visit Taste Buzz Archive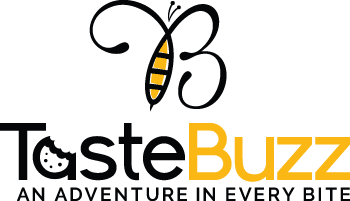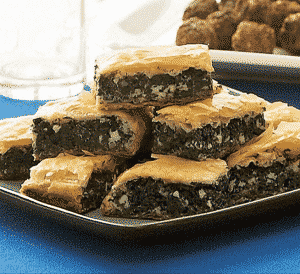 Incentive site searches and be arduous but if the location becomes the land in which your ancestors lived, a trip down memory lane can be delightful! If you like the flavors from Greece this authentic old world spanakopita which hails from Platanos Nafpaktias, Greece makes a perfect appetizer, main course or even a snack as it can become addictive!
Authentic Old World Spanakopita
INGREDIENTS
1 (1 lb.) Package of Phyllo Pastry, thawed if frozen
30 Oz. Fresh Spinach, cleaned and chopped
2 Bunches of Scallions, thinly sliced
1/4 Cup Olive Oil
4 Tbs. Cottage Cheese
1/2 lb. Fetta cheese, crumbled
10 Large Eggs
1/4 Cup Melted Butter- for basting the top layer
INSTRUCTIONS:
Preheat the oven to 375°F.
Place chopped, spinach in a large mixing bowl.
Add cottage cheese, thinly slice scallions, feta cheese and eggs and mix by hand until blended.
Brush 13″ x 9″ baking pan with olive oil.
Unroll thawed phyllo pastry. Measure how much pastry is needed in length for the baking pan, and cut the excess.
Lay one sheet of pastry in and brush lightly with olive oil. Top with 5 more phyllo sheets, brushing each one lightly with olive oil.
Brush pan with olive oil, put two phyllo sheets on the bottom of the pan, two on the long right side of the pan and then repeat two sheets on the left side. Brushing sheets with olive all as you go.
Spread 1/3 spinach mixture over the layered phyllo.
Top with 3 more sheets, brushing each one with olive oil and spread another 1/3 spinach mixture.
Repeat one more time, spreading the last 1/3 of spinach mixture and topping it with 5 sheets, brushing the top sheet.
Fold over all four sides and tuck into edges like a pie crust sealing all the goodness in. Brush with melted butter.
Bake for about 1 hour until golden brown. Let sit for 10 minutes before cutting. Cut the squares and serve warm.