LEMON-THYME COOKIES
HOME >> TASTEBUZZ
Taste Buzz Archive
Click to visit Taste Buzz Archive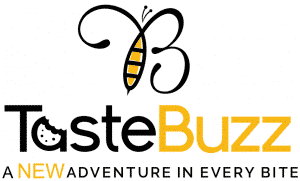 Springtime is party time! Easter, Mother's Day, graduations and spring cocktail parties are all good reasons to bake. Why not try making these Lemon-Thyme Cookies to kick off your spring baking season? We first experienced these delicate delights while on a site visit in Napa Valley. After our first bite, we knew we had to find the recipe. The subtle sweetness of these cookies combined with a hint of thyme is deliciously unexpected and the cardamom had us guessing what flavor was making them taste so special. We are sure they will become one of your go-to springtime treats.
Lemon-Thyme Cookies
INGREDIENTS
1/2 Cup butter, softened
1/4 Cup granulated sugar
1 Tablespoon snipped fresh thyme
2 Teaspoons finely shredded lemon peel
1 Tablespoon lemon juice
1/4 Teaspoon ground cardamom
1 1/4 Cups all-purpose flour
Coarse sugar or granulated sugar for sprinkling
INSTRUCTIONS
Preheat oven to 350 degrees.
Beat the butter in a medium mixing bowl on med/high speed for 30 seconds.
Add 1/4 cup granulated sugar until combined.
Beat in thyme, lemon peel, lemon juice, and cardamom plus as much of the flour as you can with the mixer.
Stir in any remaining flour with a wooden spoon. Knead until smooth; form mixture into a ball.
Divide dough into 3 equal portions.
On a lightly floured surface, roll each portion into a 6×4 1/2-inch rectangle (about 1/4 inch thick.)
Cut dough into 1 1/2-inch squares with a scalloped-edge pastry wheel.
Sprinkle cutouts with coarse sugar.
Place on ungreased cookie sheets.
Bake in preheated oven for 12 to 15 minutes or until edges are just lightly brown.
Transfer to wire racks to cool. Makes 36 cookies.