Kuhn Rikon 2-pc Crinkle & Mezzaluna Knife Set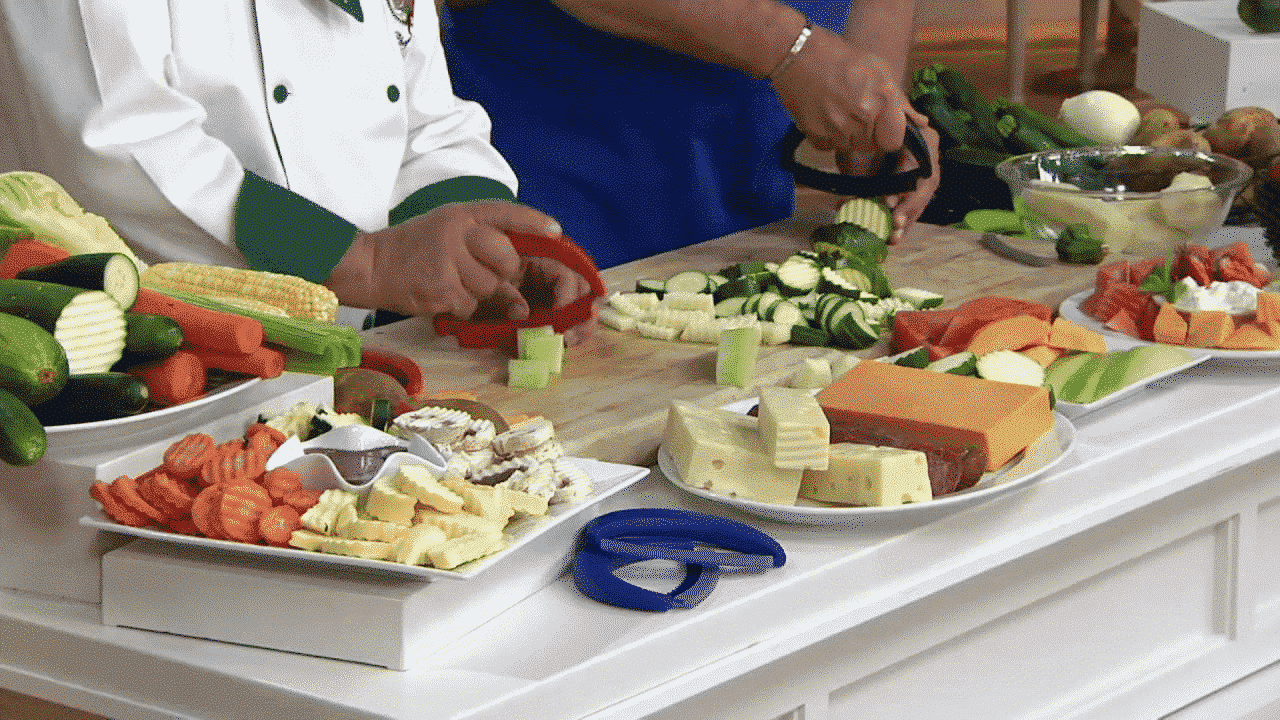 Every once in a while, you come across a gadget that you think, Why didn't I think of that!
For us, this is that gadget.  Simple and straight forward it turns cutting and chopping into an art form.
Rock 'n roll your way through kitchen prep with this set of Kuhn Rikon knives. Each knife makes short work of slicing and chopping, and the nonstick coating ensures the blade remains food-free. The included sheaths protect the blades and keep fingers safe. The Kuhn Rikon crinkle-knife creates perfect wavy French fries, ravioli, and more, while the mezzaluna knife makes cutting herbs and veggies a simple and quick task. The knives feature Japanese stainless-steel blades, and each includes a matching sheath.
– Includes mezzaluna knife, crinkle knife, and two protective sheaths
– Mezzaluna knife: rounded blade for slicing and chopping
– Crinkle knife: wavy blade for decorative slices
– Rounded handles
– Stainless steel blades with nonstick coating
– Each measure approximately 6″ x 4-1/4″ x 3/4″
– 2-year Limited Manufacturer's Warranty
– Imported
Available on Amazon