How to Move the Needle at Every Small Meeting By Gary Diedrichs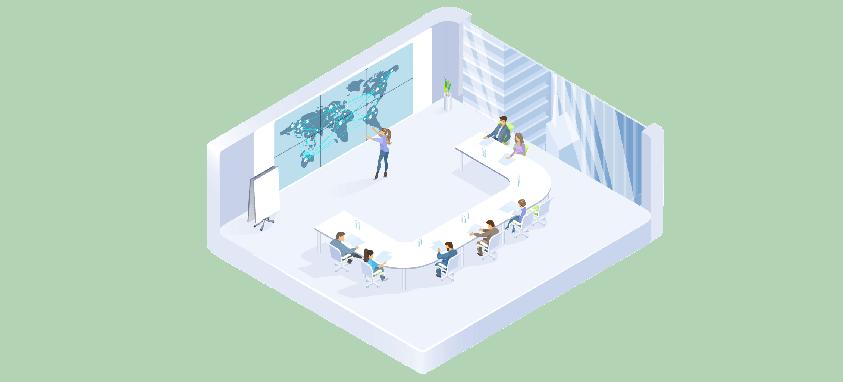 Executive retreats, board meetings, seminars—here's how you get it done
"Customers are easy. Employees are hard," said Ray Lane, when he was president of Oracle. He was referring to the challenge of moving the needle—of making meaningful and lasting change to the culture, the mission or the performance of any company.
Change is what organizational progress is all about, and such change almost always begins at the top, in the C-suite or corporate board, or the leadership team of a business unit or team. And it typically begins at a meeting. Not one of the huge expo variety, but in a more intimate setting. A small meeting, yet one with the potential to ripple outward with enormous impact.
Because of that, small meetings are a planner's best opportunity to demonstrate their worth. For, while planners cannot effect organizational change, they can definitely affect it. In fact, planners set the stage for every positive—or negative—outcome of small meetings, which typically bring together major decision-makers or major customers. Small meetings are the ultimate right brain/left brain planning challenge. They require all your flair and creativity, but they also demand donning your smartest strategist's hat.
Why? It's a tough audience. The stakes are often high. There may be distracting dynamics of personality clashes or office politics in the room. Plus, seasoned executives are trained to value substance over style. They've seen it all, or think they have. They may be cynical about icebreakers, team-building activities and other tools in the planner's toolkit.
Think of the small meeting as the ultimate planning experiment. Your goal is to create the perfect petri dish in which to cultivate the most beneficial outcomes—improved teamwork and performance, and a better bottom line, whatever the goal is. Here are tips from experts on how and where to do just that.
Setting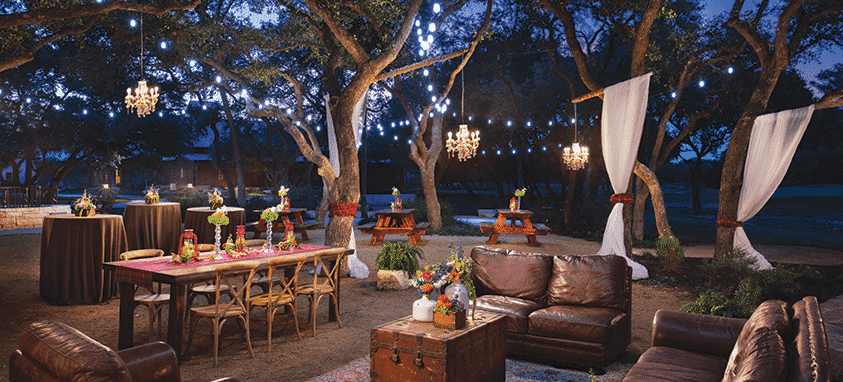 Creating the perfect setting for change is much more than choosing where to meet. It starts with reaffirming that the right people are at the table, an analysis that planners often ignore (or are fearful of taking on), but shouldn't. As objective third parties working with an in-house HR manager or the executive who owns the meeting, planners can help hone the "why" of the gathering, which then leads to a more precise determination of the "who." For attendees to be willing to communicate openly and tackle whatever challenges are thrown at them, they need to believe that the team in the room can collectively kick the ball downfield toward the goal, say behavioral experts.
Depending on the agenda, that could mean not inviting participants an agreed-upon distance above or below other attendees on the org chart.
Helping leadership get the right people in front of them has another payoff for positive change.
Jim Collins, author of the classic business-success bible, Good to Great: Why Some Companies Make the Leap…and Others Don't, and many other books devoted to company longevity and growth, calls this putting the "who" before the "what." Great leaders, he says, decide on people even before they announce a vision or goal. The right team, his extensive research has found, stays motivated in good times and bad, and is a much more powerful business driver than any flavor-of-the-month mandate from on high. A small meeting is the perfect venue for leaders to get a focused look at the company's key leaders—particularly if the planner puts them in the right conducive setting.
"Event settings should be chosen based on the event's goals," says Christy Lamagna, CMP, CMM, CTSM, founder of New York City-based Strategic Meetings & Events and author of The Strategic Planning Guide for Event Professionals. "That may mean an airport hotel to maximize time, a conference center to keep the group focused and self-contained, or a remote location to unplug, get centered and focus exclusively on the program at hand. Each meeting has its own DNA, inspired by the goal."
Staging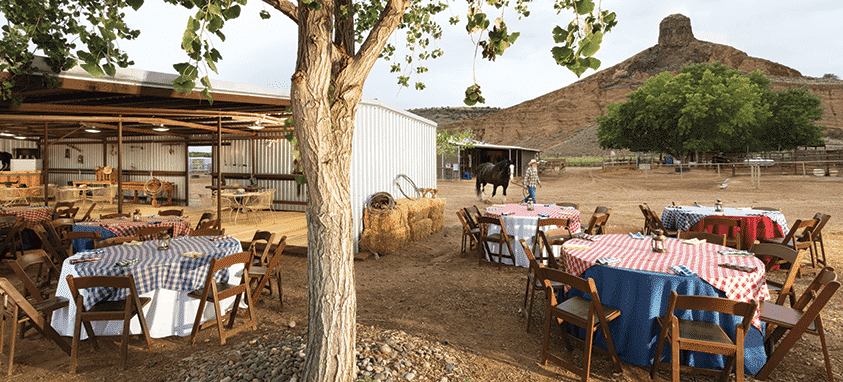 Hand in hand with selecting the perfect setting is staging the most effective agenda. Again, the goal of the gathering—the "why"—drives the decisions.
Hensley cites a three-day facilitated leadership retreat of Gallo Glass Company, a manufacturer of wine bottles and other glass products, that was held in the Santa Cruz Mountains of California. The goal: Find common ground and mutual understanding between seasoned hands and MBA-educated recent hires who lacked the street smarts that come with experience. A mix of activities with business and personal conversations was planned to close the culture gap. "Overnight, remote environments led to critical unstructured time for organic relationships to form and common ground to be discovered," Hensley says.
Biannual follow-up experiences, such as river rafting and sailing, acted as critical metaphors for leadership principals they would experience. "Taking a turn leading a raft down a river, for instance, has endless lessons for leading your team through a stressful day at the plant," he says.
Hensley sums up successful staging this way: "In school, you can stay up late and cram before the test and still pass. A farmer cannot cram the night before harvest by pulling an all-nighter and then harvest a crop with the other farmers who planted months before. These meetings are for planting seeds of trust, commitment, relationship and vision. The months that follow are for creating the right environment for those seeds to grow so that everyone can share in the harvest."
Success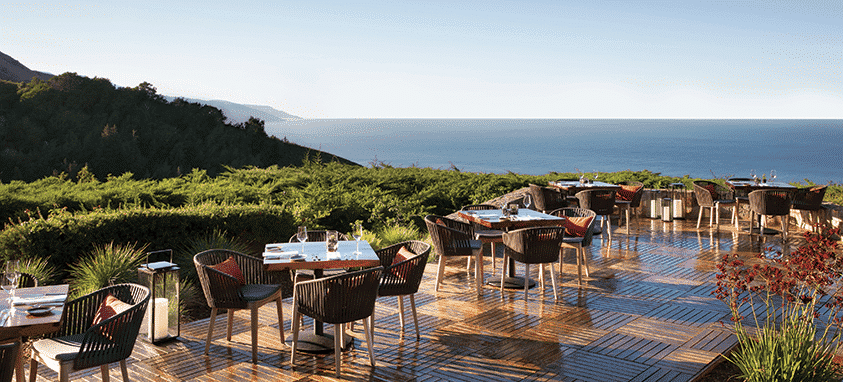 Small meetings often bring key stakeholders together to discuss the organization's strategic goals. "With those top of mind, it is easier to create meetings that are designed to meet those goals, influence behavior and act as a positive contributor to the organization's bottom line," Lamagna says.
But how to move the needle and design for success? The experts share some hacks.
First, prepare for the worst.
In other words, walk yourself through the program with the eyes of your most jaded participants. Don't make it their fault that they might not want to engage. Make it your job to suck them into the experience with every detail. Don't settle for delivering a program you wouldn't want to pay money to participate in.
When choosing a venue, remember that genius inspires genius. A space in a creative setting, such as a museum, can jump-start the idea flow and engage the senses with a stimulating change of environment. Congdon Board Room at Denver Art Museum, for example, is inspiringly decorated with bold, modern artwork.
Traditional boardroom setups scream top-down hierarchy. Who's at the head of the table? Who's closest to the head? If the culture of the organization isn't frozen in the past, shun the rectangle. Round tables encourage eye contact, focus and collaboration. They connect attendees to the people they work with in a new and human way.
Next, counsel whoever owns the meeting to forget the flip chart, the 50-slide PowerPoint and charging stations at each conference table so that participants can multitask—when only their undivided attention can forge breakthroughs.
"PowerPoint will not move the needle anymore!" Hensley says. "Life point is the new way to engage leaders and drive bottom-line results. Experiences and conversations that engage the 'why' of our work and connect leaders to their values, each other and the meaning of life is the new trend that is here to stay."
Start off strong, says Katy Trost of Forbes Coaches Council, a community of business and career coaches. "To maximize engagement and effortlessness and to set the tone for the upcoming time, it's incredibly beneficial to spread positivity and build rapport with the other person or entire group," she says. "Use small talk intentionally to raise overall energy. Avoid jumping into the seriousness of the matter right away, and discuss a current win or accomplishment of the company or individual instead." No matter how crowded the agenda, it pays to take time to remind those present how much they enjoy their work and how critical they are to the process.
Even at the highest levels of an organization, it's essential in today's world to keep the meeting interactive. Everyone has been rewired to be a participant these days. Find ways to create interactions and drive engagement in every presentation. "Even if you need to discuss last quarter's numbers, create an interactive game to reveal them," Hensley says.
Small meetings and executive retreats offer planners opportunities to engage attendees on a more intense and direct level than any large gathering can. As enablers of the meeting's goals, planners become invaluable partners to operational leadership in the organizations that host the gathering. They become behind-the-scenes orchestrators of the formula for success that was articulated by Jim Collins in Good to Great:
"Real people in real companies want to be part of a winning team. They want to contribute to producing real results. They want to feel the excitement and the satisfaction of being part of something that just flat-out works. When people begin to feel the magic of momentum—when they begin to see tangible results and can feel the flywheel start to build speed—that's when they line up, throw their shoulders to the wheel, and push.
"And that's how change really happens."
Memories Are Made of This…
Unforgettable venues for small gatherings can be found throughout this country and beyond.
For instance, groups at Hyatt Regency Tamaya Resort & Spa in Santa Ana Pueblo, New Mexico, can take part in a Southwestern ranching experience at Stables at Tamaya. Perfect for small groups, the Stables features a covered terrace set against the backdrop of the Sandia Mountains for the meeting, followed by a chuckwagon dinner. Attendees can also interact with horses in the resort's Tamaya Horse Rehabilitation Program, a nonprofit organization that provides shelter, care and rehabilitation to surrendered horses.
Visit Temecula Valley assists planners in choosing from among the many unexpected pleasures of Southern California wine country, with barrel rooms on wine estates for impactful meetings and events, rolling green fairways edged in oaks and horse farms ready to saddle up attendees for bonding trail rides. At a much higher altitude, Park City Chamber/Convention & Visitors Bureau in Utah, offers an all-season mountain resort setting with outdoor activities flanked by some of the country's most dramatic peaks and an impressive commitment to eco-friendly lodging and farm-to-table dining.
Perched above the most iconic coastline in the country, the completely renovated Ventana Big Sur in Central California features more than 12,000 sq. ft. for meetings, including stunning outdoor spaces overlooking the rugged Pacific Coast and surrounded by towering redwoods, an environment that has fueled creative thinkers for generations. The Sur House restaurant combines two classic small meeting staples, views and locally sourced fine dining.
Lied Lodge & Conference Center, with 140 guest rooms and suites in Nebraska City, Nebraska, is located on Arbor Farm amid 260 acres of natural beauty. The intimate Marcotte Room features windows overlooking a 9-acre hybrid hazelnut field. The Executive Boardroom's French doors open to a tree-top view of the lodge's arboretum, showcasing 400 plantings of nearly 50 varieties of trees. Arbor Lodge State Historical Park includes the stately mansion of J. Sterling Morton, founder of Arbor Day, so a tree-planting activity is a must.
Henry's Hollow "glamping" at Hyatt Regency Hill Country Resort and Spa in San Antonio, brings the resort's luxury outdoors with cushy lounges and sofas, draped curtains and crystal chandeliers hanging from sweeping oak trees. In 2017, Isuzu added a Texas-themed experience with armadillo races, cowboy hat fittings, mechanical-bull riding, line dancing and live music. The resort also offers Rodeo Olympics team building.