How Meeting Planners Can Get the Most Out of LinkedIn By Jessi Minneci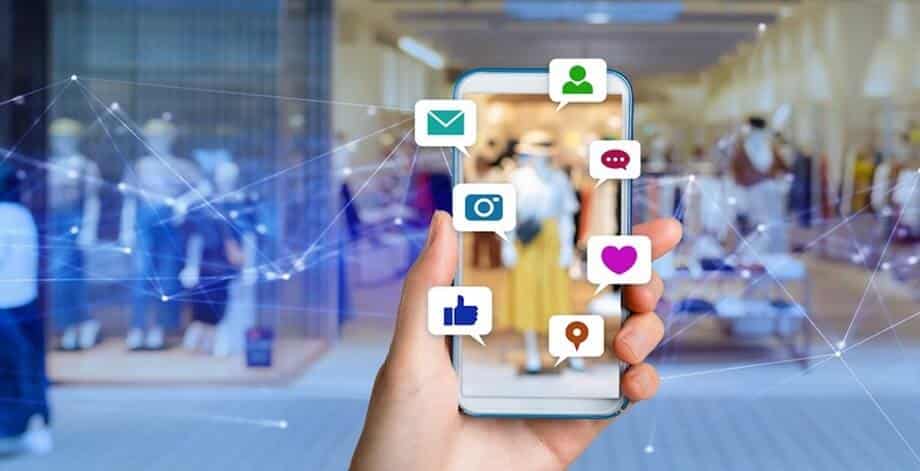 A guide to marketing yourself, your brand and your events via LinkedIn.
---
• Add a Summary
"Trust and relationships can only be established if [potential connections] can get a sense of who you are," says Leanne Calderwood, CMP, vice president of global accounts for ConferenceDirect, a strategic meetings management company, who offers industry tips for both event planners and hoteliers at LeanneCalderwood.com. She suggests focusing the profile summary on how your skills relate to your ideal audience. "It's great that you're a CMP, but what does that mean to your reader?", she challenges.
LinkedIn imposes a 2,000-character limit for its summary section, and you should make the most of it. The company recommends writing three to five short paragraphs and leaving plenty of white space so readers' eyes don't glaze over after landing on your page. The company also suggests using short and tight sentences, avoiding jargon, writing in the first person and using keywords. Don't be afraid to inject some personality into a profile summary, but steer clear of anything unprofessional or controversial.
Also keep in mind that your profile summary should not be a regurgitation of your resume. According to LinkedIn Business, "Your summary is the one place to define yourself in your own words, free of start dates and titles. Whether you use it to put career choices in context, highlight your biggest achievements, or show off your personality, the summary is your chance to put your best self out there. It strengthens your first impression in a way no other profile section can." LinkedIn Business also provides a guide on what should be communicated in an effective profile summary.
Additional tips for optimizing your LinkedIn profile include the following.
• Add a professional picture to your page.
• Request recommendations from clients, colleagues and affiliates.
• Use skill endorsements to highlight your expertise.
• List past workplaces and experiences relevant to your current position.
• Customize your profile URL to reflect your professional, searchable name.
• Share content to increase professional credibility and thought leadership.
2. Content Etiquette 101
Calderwood says there are two pathways for meeting planners to approach LinkedIn: to establish their brand, and to promote their events. "Planners can use LinkedIn to take advantage of fostering relationships through social selling and making their profile and content relevant to what they provide for their clients." She suggests creating and sharing valuable content that resonates with your target audience, thus positioning you as an expert and a source of information.
However, LinkedIn is seldom a space to push your services onto a potential client/attendee. Calderwood stresses that using LinkedIn is first-and-foremost about showcasing expertise. If you sell yourself too hard, you might get banned from groups, or notice that conversations and connections end abruptly, she warns.
"I never solicit for myself. LinkedIn is not meant to be a selling platform," echoes Tracey Bockhop, CMP, CEO of Meet Meetings, an event-management company. She advises against using LinkedIn to cold-call connections. "If there's someone I want to connect with, I begin by engaging with their company, brand and/or service. I try to open up a line of communication and intrigue. My connections should start organically as opposed to trying to jump down someone's throat with a sale." Although a sale might be the anticipated end-goal, she explains, genuine connection should start with establishing a relationship.
• Post Frequency
Instead of post-spamming, Calderwood says the optimal number of content posts sits at one per weekday and that planners should publish content on LinkedIn either at the beginning or end of the workday to garner the most visibility. "One day, I might post a helpful article I have written; the next, I might share a how-to video I've created; on the third day I will repost and comment on another industry leader's content. On the fourth day, I'll promote an event I am planning. I switch up the strategy."
Lamagna of Strategic Meetings & Events has a similar approach: "You don't have to create and push out your own content every day. On LinkedIn, it's just as important to be supportive of fellow influencers and colleagues. Be smart about your content-sharing approach." She continues, "I think the mistake many professionals make is that they think it has to be 'all about them.' It doesn't. Comment; engage; become part of the conversation."
• Hashtagging on LinkedIn
Much like on Twitter, hashtagging is a means for reaching your target audience on LinkedIn. Added to the platform in 2018, a LinkedIn hashtag is any combination of unbroken letters and numbers that follow the "#" symbol. However, it's important to keep hashtags professional and appropriate here.
Though #EventProfs remains a relevant hashtag for the meetings industry, it is now too broad. The pool is deep with tagged content, often causing posts tagged only with #EventProfs to be swallowed by the massive conversation thread. "When I'm trying to reach a specific audience, I incorporate relevant hashtags that are more centered on the specific topic, whether that be #IncentiveTravel or #Conventions," explains Bockhop. She adds that, although she usually does include #EventProfs for good measure, she will further target who exactly she's trying to reach with something more specific.
Calderwood and Lamagna also support hyper-targeted hashtags (including the advantages to hashtagging local destinations, events, associations, etc. related to a specific post) to reach those who might be searching for what they're sharing. Following, some additional tips for hashtagging on LinkedIn.
• Each post should have no more than five hashtags. Using too many could cause the LinkedIn Algorithm to mark your post as spam.
• Weave hashtags into your LinkedIn profile, especially the summary section, as they will help you become more discoverable.
• Add hashtags to your comments on other peoples' posts.
• Edit public profile settings to ensure your profile is visible to everyone. This will enable anyone who searches for a certain hashtag to find your profile and articles.
• Follow hashtags relevant to your industry. Use LinkedIn's search mechanism to find the hashtag you're looking for, then follow the stream of that hashtag so that it populates on your feed.
• The Rule of Seven
To really make LinkedIn work for you, engaging is key, says Lamagna. Especially when promoting an event, she follows the "Rule of Seven" to reach out to niche audiences — meaning an audience (or a potential attendee) needs to be "touched" by the event organizer's message at least seven times before they'll take action to register.
"We shouldn't assume that just because we place an audience in a ballroom and have them listen to a speaker, they're going to hear the message and change their behavior accordingly," she says. "When it comes to our event's content and message, our audience needs to hear it before, during and after the actual meeting."
Lamagna approaches event marketing on LinkedIn as a continuous communication cycle. Do not just push out the event details or a piece of content related to the event once and expect your audience to take action, she says. "I stay engaged with the audience as often as possible."
• Effective Engagement
Personal promotion: "Any time I post, I engage my contacts and connections directly, asking questions and tagging them [with an '@' symbol] directly into the post," explains Lamagna. Tagging connections and engaging them by posing a question further ensures that they will stumble upon the post directly, and will be more likely to interact with it. For example, if she posts a roundup article of five successful event F&B strategies, Lamagna will accompany the post by asking, "Friends, what's your most tried-and-trusted F&B strategy?," and will proceed to tag several individuals directly. "Oftentimes, I'll engage second connections (individuals I am not directly connected to, but already share mutual connections with) so that I can open communication and invite them to become part of my following."
Event promotion and working with influencers: If she is promoting an upcoming event, Lamagna does her research to get familiar with the big-leaguers in that event's industry, company, organization, etc. "I look to see my target audience and who they follow, and then emulate their interests. I insinuate myself into their world," she says. "Leading up to the event, I'll start engaging with prospective attendees and influencers in that industry so that they can start to get to know me and more about the event." She'll also search for CEOs and writers in the industry, who is broadcasting LinkedIn Live events and so-on.
What not to do: Keep personal ventures off LinkedIn. "This platform is not a space to share what I did over the weekend," reminds Bockhop. "I refrain from sharing anything that doesn't read or resonate with my career or company. Personally, I also do not used LinkedIn for sharing negativity or political opinions, either." Bottom line, Bockhop says, is to keep things professional and related to your overall purpose.
3. Navigating LinkedIn Groups
More than 30 million companies are using the platform, according to LinkedIn. With industries and professionals bound to overlap, like-minded people can create Groups, hubs that provide a "place for professionals in the same industry or with similar interests to share content, find answers, post and view jobs, make business contacts, and establish themselves as industry experts." There are more than 2.1 million LinkedIn Groups and 8,000 new groups are added weekly.
"My biggest piece of advice to those looking to get their name out there in the industry is to start [engaging with LinkedIn Groups]," says Bockhop, who notes that she interacts with several that are industry-related on a daily basis. "I gain a lot of networking and best practices through LinkedIn Groups and [share] my thoughts and tips with others who are looking into the market."
There are countless groups for meeting professionals. Here is a list of some of the most active, interesting and informative options.
• Event Pros
• Successful Meetings (a Northstar group)
• International Association of Exhibitions and Events (IAEE)
• Meetings & Conventions (a Northstar group)
• BizBash — Event Planners Gather
• Event Planning & Event Management
• Certified Meeting Professionals
• Events & Hospitality Industry Network by Cvent
• Career Advice for Event Planning & Management
• Independent Meeting and Event Professionals Network
• Sales & Marketing Tips & Strategies for Event Planners, Meeting Planners & Event Managers
• PCMA Global Meetings Community
• SISO — Society of Independent Show Organizers
• Event Marketing Pros
• MPI — World Education Congress
• Corporate Event and Meeting Planners
• USA Networking & Professional Development for Event Professionals & Meeting Planners
• Social Media and Event Technology for Event Planners and Meeting Planners
• Meeting Planner Professionals
4. Using LinkedIn Events
This past Oct. 15, the platform relaunched LinkedIn Events, a feature meeting planners can use to "seamlessly create and join professional events, invite connections, manage events, have conversations with attendees, and stay in touch online after the event ends," according to the LinkedIn blog. Yet it's not the first time LinkedIn has offered the section: First introduced in 2008, developers decided to do away with it in 2012.
LinkedIn says that it brought the tool back because, as the population continues to do more and more online, the Events hub might help boost attendance at face-to-face meetings. The core of the functionality is a thread, similar to using a hashtag, for a meeting. The event planner (the 'organizer') can plan their next gathering and manage attendees straight from the social platform. The organizer can also manage the details, posting the page:
• Event logos
• Background photos
• Name of the event
• Location
• Venue details
• Date and time
• Time zone
• Event description
• External URL
• Ticketing URL
Events can be made either public (meaning anyone can view the event and can also send the invitation to other prospective attendees), or private (only invitees or people with the event link can view). The downside to a public event, however, is that any competing entity would also be able to view the entirety of the event information, as well as the attendee list.
The LinkedIn Events hub is too young to have any significant usage data to share.