LET THE FIESTA BEGIN! MARGARITA CUPCAKES
HOME >> TASTEBUZZ
Taste Buzz Archive
Click to visit Taste Buzz Archive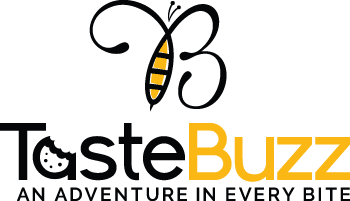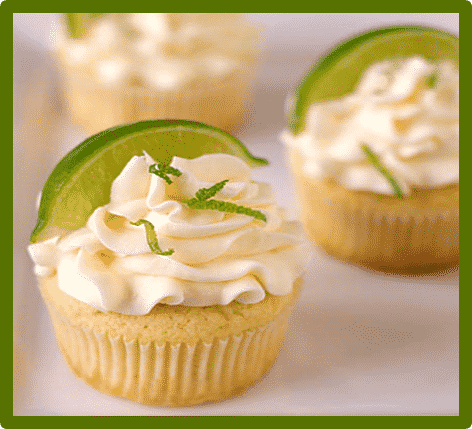 While on a site trip in Seattle, Washington we took a brief detour and stumbled upon these delicious tiny fiesta cupcakes. Just in time for Cinco de Mayo, these Margarita Cupcakes with tequila are insane! A lime cake with a lime tequila buttercream, do we need to say more. Let the fiesta begin!!!
Margarita Cupcakes With Tequila
INGREDIENTS
For the Cupcakes:
1½ Cups All-Purpose Flour
1½ Tsp Baking Powder
¼ Tsp Salt
½ Cup Unsalted Butter, at Room Temperature
1 Cup Granulated Sugar
2 Eggs, at Room Temperature
Zest and Juice of 1½ Limes
2 Tbsp Tequila
¼ Tsp Vanilla Extract
½ Cup Buttermilk
To Brush the Cupcakes:
1 to 2 Tbsp Tequila
For the Tequila-Lime Frosting:
1 Cup Unsalted Butter, at Room Temperature
2¾ Cups Powdered Sugar
1 Tsp Lime Juice
2 Tsp Tequila
Pinch of Salt
INSTRUCTIONS:
Preheat the oven to 325 degrees F. Place paper liners in tray; set aside.
In a medium bowl, whisk together the flour, baking powder and salt; set aside.
In an electric mixer on medium-high, beat butter and sugar pale and fluffy.
Mixer on medium add eggs individually, mixing thoroughly after each.
Scrape bowl and add lime zest, lime juice, vanilla extract and tequila. Mix until combined.  (If mixture starts to curdle, don't worry, power on!)
Mixer on low, add dry ingredients in three batches, alternating with the buttermilk in two batches. Mix until incorporated, then one last mix by hand with a spatula.
Divide batter in muffin cups (makes 12). Baking for 25 minutes or until golden, use a skewer to see if moist or done.  Cooling time 5 to 10 min. then remove.
Brush the tops with tequila; set aside until cooled completely.
Frosting, whip butter in mixer on medium-high for 5 min. Reduce to medium-low and gradually add the powdered sugar, add in the lime juice, salt mix until fluffy.  Frosting soft add a spoonful or two of sugar.
Frost and garnish, if desired, with lime zest and sprinkling of salt and lime wedge.