ENDLESS PASTABILITIES: HOMEMADE PASTA
HOME >> TASTEBUZZ
Taste Buzz Archive
Click to visit Taste Buzz Archive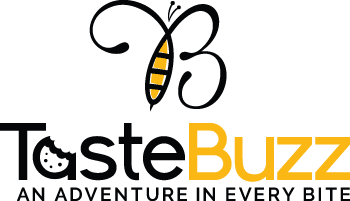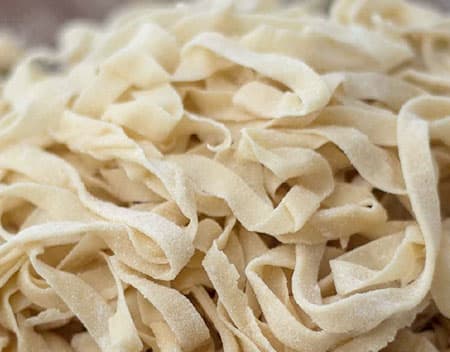 Team building done right can be delicious and fun. A trip to Santa Beneditta Winery outside of Rome had our attendees making and then eating this simple to make but unforgettable pasta. Paired with a bottle of wine and a side of meatballs, this is a winner!
Homemade Pasta
INGREDIENTS
2 Cups All-Purpose Flour
2 Cups Semolina Flour
1 Pinch Salt
2 Tablespoons Olive Oil
6 Large Eggs
INSTRUCTIONS:
Sift together all-purpose flour, semolina flour, and pinch of salt.
On a clean surface, make a mountain out of flour mixture. Make a
deep well in center. Add eggs and olive oil into well. Whisk egg/oil
mixture very gently with a fork, gradually incorporating the flour.
When mixture becomes too thick to mix with a fork,
begin kneading with your hands.
Knead dough for 8 to 12 minutes, until supple. Dust dough
and work surface with semolina as needed to keep dough from
becoming sticky. Wrap dough tightly in plastic and allow it
to rest at room temperature for 30 minutes.
Roll out pasta dough into a rectangle to your desired thickness.
The thinner the dough the lighter the pasta. Roll pasta sheet into a log,
cut into even strips of the width of your choice.
Bring water to a boil in a large pot, then add 4 teaspoons salt.
Cook pasta until tender but not mushy, 1 to 6 minutes depending
on thickness. Drain immediately and toss with your favorite sauce.