Every year around this time my mind drifts to St. Patrick's Day (also known as the Feast of Saint Patrick). It's a holiday that remembers one of Ireland's patron saints, St. Patrick and as a day of recognition of Irish and Irish American culture. St. Patrick's Day 2019 is observed on Sunday, March 17. Although it's only a legal holiday in Savannah, Georgia and Massachusetts (where it is recognized alongside Evacuation Day) it is nonetheless widely recognized and celebrated throughout the United States.
Many people dress in green clothing and eat green colored food, walk in parades, celebrate with song, dance, lots and lots of beer and of course the star of the day, a feast featuring corned beef and cabbage.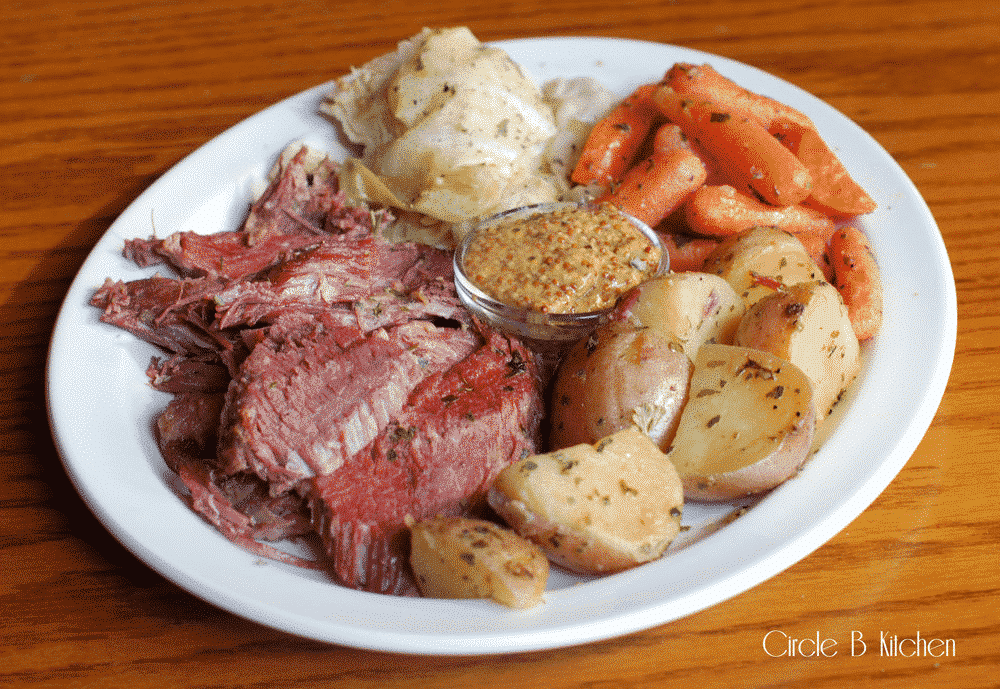 Corned Beef With Cabbage and Potatoes
Chef Nicholas Andoe of Hard Rock Hotel & Casino Tulsa shared his recipe for corned beef with cabbage and potatoes just in time for your St. Patrick's Day celebration. An added bonus; it pairs perfectly with any stout beer, so eat up and wash it down with your brew of choice!
INGREDIENTS
6 Cups russet red potatoes, cut into 1-inch cubes
1 Stick butter
1 Bunch chopped parsley (reserve ½ tablespoon to add to cabbage)
Salt to taste
1 Head or 1 bag chopped cabbage
½ to 1 Pound corned beef, sliced
1 Bag baby carrots, cut into ½-inch pieces
1 White onion, diced
3 Tablespoons vegetable oil
1 Quart water or Irish beer
1 Teaspoon Worcestershire sauce
¼ Teaspoon Tabasco sauce
INSTRUCTIONS
In a large pot, pour vegetable oil and begin to heat. Add carrots, diced white onion and corned beef to pot.
Add either water or beer to pot and cover for 45-50 minutes on medium heat, until corned beef and vegetables are tender.
Reduce heat to low for an additional 20 minutes.
While pot mixture is cooking, preheat oven to 425 degrees.
In a medium pan of boiling water, add diced potatoes and cook for 8-10 minutes or until potatoes begin to soften. Remove from water and drain.
On a baking sheet lined with parchment paper, place drained potatoes and drizzle additional vegetable oil over potatoes. Place in 425-degree oven for 10-15 minutes, or until golden brown.
Remove from oven and immediately toss with softened butter, salt and parsley.
Return to pot of corned beef. Add Worcestershire sauce, Tabasco sauce, chopped cabbage and reserved parsley and cook for 15 minutes on low heat. Serve, enjoy and do the gig!