SPARKLE & SUNSHINE PUNCH
HOME >> TASTEBUZZ
Taste Buzz Archive
Click to visit Taste Buzz Archive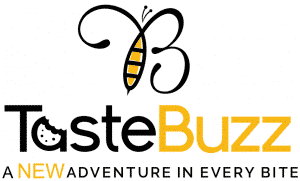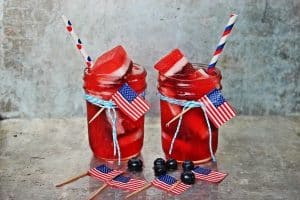 Summer is for celebrating whether you're hosting a big 4th of July blowout, a block party or just having friends over to enjoy a BBQ. This colorful punch is not only refreshing, it celebrates the USA all summer long.
Sparkle & Sunshine Punch
INGREDIENTS
1 Cup of Moonshine
1 Bottle of Champagne
5 Cups of Lemonade
1 Lemon, sliced
1 Cup of Blueberries
Ice cubes (I used 15-1-ounce cube trays)
5 Ounces Blueberry juice
1.5 Ounces of Grenadine
3 Ounces of Soda
5 Ounces of Coconut milk
Garnish: American flag toothpicks and paper straws
INSTRUCTIONS
Ice cubes: For the ice cubes you need to freeze each layer individually.
Layer 1: Divide 5 ounces of blueberry juice evenly over the 15 ice cubes. Freeze.
Layer 2: Divide 5 ounces of the coconut milk over the 15 ice cubes. Freeze.
Layer 3: Mix grenadine and soda together and divide mixture over the 15 ice cubes. Freeze.
In a punch bowl or pitcher mix moonshine and lemonade together.
Add blueberries and lemon slices.
Top off with champagne.
Add ice cubes to a chilled ice bucket.
Guest should fill mason jar glasses with ice cubes then top with punch.
Garnish with American flag toothpicks and paper straws.
By Natalie Migliarini

Natalie Migliarini is a mixologist, cocktail stylist, photographer, and recipe developer based out of Seattle, WA. Her passion is discovering new and creative ways to use booze. Her specialty is creating fabulous cocktails with seasonal ingredients. She believes that every occasion begins and ends with a beautiful drink. In her spare time, she enjoys exploring the latest cocktail trends in Seattle and around the world. She can be found on her blog Beautiful Booze.