PERFECT STEAMED ASPARAGUS
HOME >> TASTEBUZZ
Taste Buzz Archive
Click to visit Taste Buzz Archive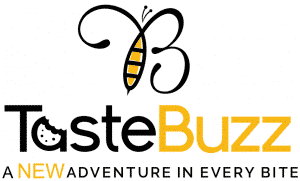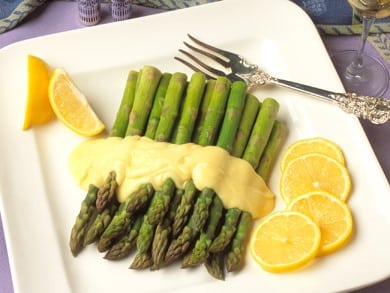 For over 18 years, MC has designed clever, useful, affordable kitchen gadgets, making him the kitchen guy that America trusts. His latest cookbook, "Easy Everyday Favorites." sold over 52,000 copies, and we have one to share! We reached out to MarkCharles, who shared one of his favorite recipes that can be cooked in the fourth burner pot. This asparagus with 'hurry up hollandaise' promises to be in an upcoming cookbook, but we got it first!
Perfect Steamed Asparagus
INSTRUCTIONS
Snap off the tough ends of the asparagus spears. Add water to The Kuhn Rikon 11 Cup S/S 4th Burner Pot with Basket; the water should not touch the bottom of the insert. Bring the water to a boil and add the asparagus to the steamer basket. Steam, uncovered, for 5 minutes.
Cover and steam for 3 to 5 minutes longer or until tender-crisp, checking occasionally for the desired degree of doneness.
Serve with Hurry-Up Hollandaise.
Hurry-Up Hollandaise
INGREDIENTS
½ Cup low-fat mayonnaise
½ Cup reduced-fat sour cream
1 to 1½ Tablespoons Dijon mustard
1 Tablespoon lemon juice
1/8 Teaspoon paprika
INSTRUCTIONS
Combine the mayonnaise, sour cream, Dijon mustard and lemon juice in The Kuhn Rikon 11 Cup S/S 4th Burner Pot. Bring just to a boil and reduce the heat to a simmer.
Stir in the paprika and serve immediately over asparagus.
MC was so excited to be part of the TasteBuzz Hive, he's offered to send a personalized, signed copy of, 'Easy Everyday Favorites' to whoever sends in their favorite recipe to WeAreListening@strategic.events by June 8th. The best recipe will receive his signed cookbook and be featured in the TasteBuzz Newsletter!